Countdown to the Resurrection
With Christ, we are never hopelessly lost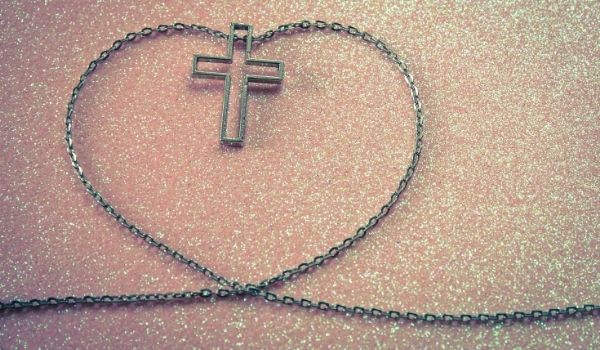 We have come to that point in our Faith & Liberty Countdown to the Resurrection that many churches refer to as Maundy Thursday. If you are from a liturgical tradition, Maundy Thursday will be familiar. If not, it may be less well known. The word "Maundy" in Maundy Thursday comes from the Latin word mandatum, which means "command." It comes from the Vulgate (Latin) translation of the story of the Passover meal Jesus celebrated with His disciples.
Here is John's record of the Master's words:
When he [Judas] was gone, Jesus said, "Now the Son of Man is glorified and God is glorified in him. If God is glorified in him, God will glorify the Son in himself, and will glorify him at once. My children, I will be with you only a little longer. You will look for me, and just as I told the Jews, so I tell you now: Where I am going, you cannot come. A new command I give you: Love one another. As I have loved you, so you must love one another. By this everyone will know that you are my disciples, if you love one another (John 13:31-35).
Judas has left the room, and with his departure, Jesus turns His close attention to the other 11 disciples. Verse 32 may seem a bit confusing, but to paraphrase, Jesus is saying, "From before time I existed in glory with my Father. Even though I am here in human flesh, the Father has revealed His glory through my words and works. Now, that glory will be manifest in power through my death, burial and ascension to the Father."
In referencing His ascension, Jesus instructs the disciples, "I'm going now where you cannot come, so here's my commandment to you. Love one another as I have loved you!"
In this commandment, we find the standard by which Christian love is to be measured. You will love AS I HAVE LOVED YOU! Although illustrated previously by Jesus washing the feet of His disciples, including Judas, this new law Jesus issues means even more.
As Bruce Milne wrote, "Love is defined by the cross. It is love of that caliber the disciples are now commanded to express toward one another." By this self-sacrificial love, Jesus goes on to share with His "little children" that all will know "you are my disciples."
Miracles will not be the defining characteristic of discipleship. Nor will wealth, wisdom, popularity or even spiritual gifts and empowerment.
The apostle Paul would later say, "If I speak in the tongues of men or of angels, but do not have love, I am only a resounding gong or a clanging cymbal. If I have the gift of prophecy and can fathom all mysteries and all knowledge, and if I have a faith that can move mountains, but do not have love, I am nothing. If I give all I possess to the poor and give over my body to hardship that I may boast, but do not have love, I gain nothing" (I Cor. 13:1-3).
In this intimate Passover conversation, Jesus is preparing His disciples for a post-Easter world where they will go forth in the power of the Holy Spirit to bring the Gospel to the world. The new commandment, unlike the previous commandment to love our neighbors as ourselves, brings them to a new level of responsibility to each other.
They are to love as Jesus loved them—with the love that carried Him to the cross. This command calls us to a level of personal sacrifice on behalf of one another only possible through the grace of God.
At this powerful moment, Peter interrupts, asking, "Wait, where are you going?"
It appears he's missed everything and is focused on the notion that Jesus was going someplace he couldn't go.
Jesus once called Peter a rock. But this was not a rock-like moment. It happens to all of us sometimes.
Patiently, Jesus reminds him that the Son is going somewhere (to the cross, to the grave and to the presence of the Father) he cannot follow—but then adds this little foretelling of Peter's future—"but you will follow me later" (John 13:36).
Peter then blurts out, "Lord, why can't I follow you now? I will lay down my life for you" (v. 37).
In response, you can almost sense both pain and humor in the words of Jesus. "Will you really lay down your life for me? Very truly I tell you, before the rooster crows, you will disown me three times!" (v. 38).
It is amazing that in this call to love each other with self-sacrificial love, Peter is confronted with his own weak—and at times, self-absorbed—humanity.
Matthew expands on this conversation: "But Peter declared, 'Even if I have to die with you, I will never disown you.' And all the other disciples said the same" (Matt. 26:35).
But it happened, just as Jesus said it would. What Peter did not understand was that in that moment, he was engaged in a great spiritual battle. Satan had repeatedly attacked Jesus, entered the heart of Judas, led him to disaster and then begged for Peter for his own purposes.
"Simon, Simon, Satan has asked to sift you as wheat. But I have prayed for you, Simon, that your faith may not fail. And when you have turned back, strengthen your brothers" (Luke 22:31-32).
The attack will come. Peter will deny Jesus three times. Peter will stumble and fail. But that's not the end of this story. Unlike Judas, who, John tells us, was a thief even when walking with Jesus, Peter had a heart, though at times proudful and arrogant, toward the Lord.
In a moment of personal panic, he will fail. He will deny even knowing Jesus and curse his interrogator.
But Peter's failure is not the end of these prophetic words. Instead, Jesus declares, "I have prayed for you. And when you have turned back, strengthen your brothers!"
From cowardly denier to fiery preacher at Pentecost, Peter, to borrow from a sports analogy, may have experienced one of the greatest comebacks in human history.
The key? "I have prayed for you that your faith may not fail." Failure is never the end of the story when we put our faith in the Lord Jesus Christ.
Are you struggling? Don't quit, don't give up. Have you failed? Come back. Press on. Do you feel lost and alone? Remember, God is for you, not against you! Remember the words of the apostle Paul:
What, then, shall we say in response to these things? If God is for us, who can be against us? He who did not spare his own Son, but gave him up for us all—how will he not also, along with him, graciously give us all things? Who will bring any charge against those whom God has chosen? It is God who justifies. Who then is the one who condemns? No one. Christ Jesus who died—more than that, who was raised to life—is at the right hand of God and is also interceding for us. Who shall separate us from the love of Christ? Shall trouble or hardship or persecution or famine or nakedness or danger or sword? As it is written: 'For your sake we face death all day long; we are considered as sheep to be slaughtered.' No, in all these things we are more than conquerors through him who loved us. For I am convinced that neither death nor life, neither angels nor demons, neither the present nor the future, nor any powers, neither height nor depth, nor anything else in all creation, will be able to separate us from the love of God that is in Christ Jesus our Lord (Rom. 8:31-39).
In our personal experience in Washington, D.C., we have worked with lawmakers broken in failure, lost and hopeless. We've had the wonderful opportunity to remind them of the love of God and call them to repentance and trust in the Lord Jesus Christ. And we have witnessed God's miraculous power of restoration in their lives.
Thank you for standing with us at Faith & Liberty as your missionaries to our nation's public policy makers. Our efforts are only possible because of the faithful prayers and generosity of our friends. Thank you.
Have a blessed Maundy Thursday. Reach out in love to those around you even as Christ has loved you. Amen.
---
Faith & Liberty is an evangelistic ministry, taking the Gospel of Jesus Christ to the nation's top elected and appointed officials. Our mission is simple: To bring the Word of God to bear on the hearts and minds of those that make public policy in America. We rely on your support to accomplish this important ministry. Thank you for your generosity.