Countdown to the Resurrection
The Truth at the Heart of the Gospel
As we approach the Easter season, our nation is angry, divided and confused. Fences still surround the U.S. Capitol, and partisan ideology still divides our national leaders. At the same time, our work at Faith & Liberty is moving forward as God opens unprecedented doors of opportunity to us—thanks to your faithful prayers and generous support.
Our mission is simple: To impact the hearts and minds of our public policy makers with the TRUTHS of the Gospel. Some of those truths, however, can make people a bit uncomfortable.
Easter highlights one truth that still challenges each and every person in our nation.
That truth is found in the words of Paul the apostle as he told the church at Corinth, "Moreover, brethren, I declare unto you the gospel which I preached unto you, which also ye have received, and wherein ye stand. ... For I delivered unto you first of all that which I also received, how that Christ died for our sins according to the scriptures; And that he was buried, and that he rose again the third day according to the scriptures" (1 Cor. 15:1-4).
According to the Apostle Paul, what truth is at the heart of the Gospel?
It is the resurrection of the Lord Jesus Christ!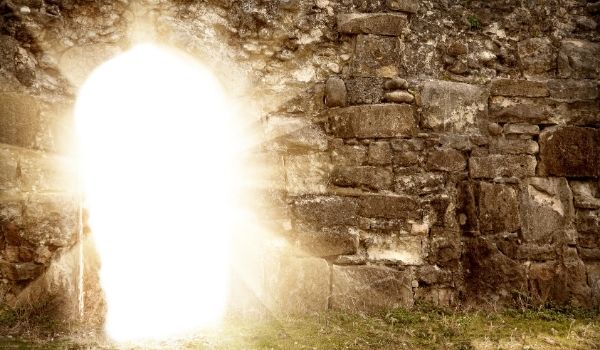 Note Paul's words: "He rose again the third day according to the scriptures." The resurrection of Jesus is promised from the beginning of human history when God tells the serpent he would bruise the heel of the promised seed, but the seed would crush the serpent's head (Gen. 3:14-15). Through His resurrection, Jesus gained victory over death, hell and the grave—and He gives that victory to everyone who believes in Him!
That is the Gospel!
A thousand years before Christ's resurrection, David prophetically declared, "My flesh also shall rest in hope. For thou wilt not leave my soul in hell; neither wilt thou suffer thine Holy One to see corruption. Thou wilt show me the path of life: in thy presence is fullness of joy; at thy right hand there are pleasures for evermore" (Ps. 16:9-11). In fact, after Pentecost, in Peter's first sermon, he used this very scripture text to proclaim the resurrection of Jesus.
The disciples should have known what was about to happen after the crucifixion. After all, following Peter's pronouncement that he believed Jesus was the Messiah, the scripture says, "From that time forth began Jesus to show unto his disciples, how that he must go unto Jerusalem, and suffer many things of the elders and chief priests and scribes, and be killed, and be raised again the third day" (Matt. 16:21).
If ever there was an "I told you so," this was it. Yet, they simply didn't get it—until Pentecost.
The reality is, the resurrection is often a stumbling block. When Paul preached the Gospel to the Greeks on Mars Hill, they listened—until the mention of the resurrection. "When they heard about the resurrection of the dead, some began to mock him, but others said, 'We want to hear you again on this topic'" (Acts 17:32).
That's the way it works—even on Capitol Hill. When your missionary team at Faith & Liberty challenges leaders with the truth of Christ's victory over death through the resurrection, some will laugh, but others want to hear more.
Our responsibility is to tell them the truth! But, just like the first-century disciples, for that truth to penetrate their hearts and bring about life transformation, the Holy Spirit must do His work. We may plant and water, but only God can bring the increase.
And we're thrilled to report that every day, because of your prayerful and faithful support, He is!
Every week our ministry center is filled with people hungry for God who are attending our men's meetings, women's meetings, Bible studies, prayer gatherings, fellowships and so much more. But again, that only happens because of wonderful friends like you. Thank you for standing with Faith & Liberty!
Our prayer for you this Easter season is that the Holy Spirit will illuminate your heart and mind with a renewed sense of resurrection power in your life. Amen.


---
Faith & Liberty is an evangelistic ministry, taking the Gospel of Jesus Christ to the nation's top elected and appointed officials. Our mission is simple: To bring the Word of God to bear on the hearts and minds of those that make public policy in America. We rely on your support to accomplish this important ministry. Thank you for your generosity.