Throngs of concerned marchers filled Washington, DC, yesterday as members of Congress began the House and Senate sessions objecting to the electoral certification of Arizona. The shocking and tragic events we all witnessed do not change the facts concerning the 2020 general election. The election concerns have not changed, and neither has our determination to shine the light of day on those concerns.
Faith & Liberty condemns the violence that broke out and we offer our prayers for those who suffered the consequences of that violence. Our ministry center was near ground zero when the chaos broke out.
Yet, at this very moment, pastors, churches and the faithful in America continue to be persecuted for assembling to worship. The country is at a tipping point. But there is hope. Yesterday's tragedy will not deter our mission. Please, read on. -Your Faith & Liberty Team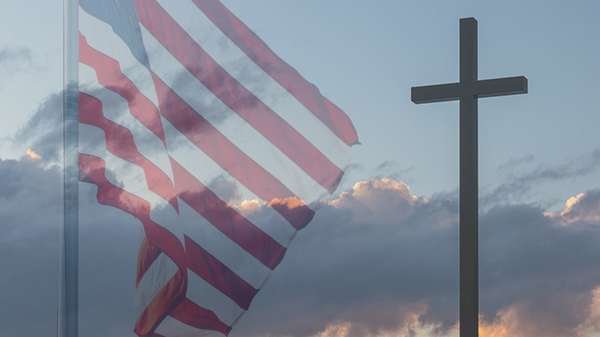 Things looked terribly bleak for Esther in the Bible. Circumstances looked disastrous when Moses led Israel to the edge of the Red Sea. And, I've got to admit, things look extremely challenging in America today. But I want to reassure you – God is in control.
The American people have not given up, and neither have we! We ended 2020 deeply engaged in exposing the dishonesty and fraud of our 2020 elections. As we have written previously, the sheer volume of credible, unmistakable evidence of election fraud that occurred is shocking.
BUT we know God can intervene and turn what looks like a hopeless cause into a miraculous victory!
DEFEND AMERICA'S LIBERTY IN 2021 – SELECT HERE or the button below.

Faith & Liberty WILL NOT STOP fighting for our precious liberty – including our religious freedom!
We ended 2020 defending freedom and America...
Late into the evening New Year's Eve, while the rest of the world celebrated 2021's arrival, members of our team were busy at work as well, monitoring new developments in the election, collecting, investigating and preserving election fraud evidence.
And we began 2021 defending freedom and America, as well...
On the very first working day of the New Year, we were working with pastors and churches across the nation to encourage them and make clear that NO governor, including CA Gov. Gavin Newsom or NY Gov. Andrew Cuomo, may prevent a person from attending church.
Yet, Gov. Newsom has banned worship for 99.9% of the state. Never in America should pastors and parishioners be faced with the choice between attending church and staying out of prison.
And we are dedicated to defending election integrity; not for a partisan purpose or with a focus on any particular candidate for office, but rather because our form of government – indeed, our American constitutional republic – depends upon the ability of the American people to believe those governing us are indeed those we've actually chosen for those positions of authority.
We are also preparing for the battles ahead, including defending the freedom to choose whether to be vaccinated or not. That battle is looming.
We are not being melodramatic when we say THE FUTURE OF THE REPUBLIC IS AT STAKE.
Never did any of us dream that pastors across the United States would be arrested, criminally charged, and face massive fines and jail here in America... for simply opening their churches.
DEFEND AMERICA'S LIBERTY IN 2021 – SELECT HERE or the button below.

And never did we dream that an entire congregation of churchgoers would be threatened with a year in prison for assembling to worship. Or that they would be involuntarily confined for attending an Easter Sunday service.
And never did we dream that a grandmother, pro-life hero Sandra Merritt, who exposed one of the most horrific mass-murder machines in history, would face prison for reporting on Planned Parenthood's horrific harvesting and sale of baby body parts.
We will not give up because we serve a God of miracles...
I am sure Esther faced many challenging, even depressing, days. The death decree she faced was irrevocable. So, too, with Moses, who faced the Egyptian superpower at his back, the Red Sea ahead, and the grumbling people all around him. Yet, God intervened at the last minute, and the rest is history.
My friends, God has not changed. Nothing is impossible for Him. That is why we NEVER focus on the physical giants in the land, we focus on God. we know what He can do.
To say we have a lot on our plate is an understatement. As we enter 2021, it is clear we will face even more challenges. Won't you please be a part of the blessing that we know God is preparing for you and America?
And now, thanks to the generosity of a supporter, a Challenge Grant has been extended in 2021 to DOUBLE THE IMPACT of your donation!
Please, help provide for the long battle ahead of Faith & Liberty in 2021. Select here or the button below.
"If my people, which are called by my name, shall humble themselves, and pray, and seek my face, and turn from their wicked ways; then will I hear from heaven, and will forgive their sin, and will heal their land" (2 Chronicles 7:14).
Peggy Nienaber, Vice-President, Faith & Liberty
Mat Staver, Chairman
Rev. Gregory Cox, Lead Missionary


P.S. Don't forget about the EXTENDED Challenge Grant which will DOUBLE THE IMPACT of every donation given today. Fund the Fight for Freedom!