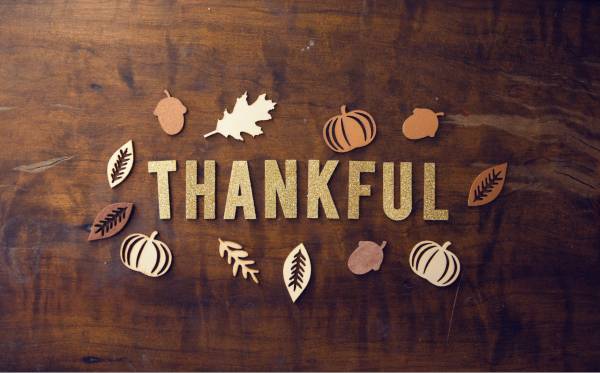 Four hundred years ago, the persecuted Pilgrims left everything that was familiar to venture to a new and unfamiliar land. They left behind all but their most prized possessions and put their lives on the line for the sake of the freedom to worship their Lord and Savior without fear of reprisals or imprisonment.
Many of them never lived to see to see the next spring, but for those who did, they ushered in the birth of a fledgling nation striving toward the ideals of freedom of religion, freedom of the press, freedom of speech, and independence from an oppressive king.
For four centuries, these values have been foundational to America!
However, this year, our nation has seen many of these fundamental freedoms challenged in unprecedented ways. Now, for too many Americans celebrating our nation's birth and the Pilgrims' search for religious freedom is under the thumb of oppressive restrictions.
In California, Gov. Gavin Newsom announced he is pulling the "emergency brake," dictating all Thanksgiving celebrations must be outside and must last less than two hours. You are allowed to use an indoor bathroom in a home only if "the restrooms are frequently sanitized." Newsom is demanding people can only remove their mask to eat if they are six feet or farther away from anyone not within their household. And everyone must be back in their own homes by 10:00 PM.
There is no brotherly love in Philadelphia, which requires you to celebrate Thanksgiving only with those living inside your home. All indoor Thanksgiving gatherings consisting of two or more households are completely banned, no matter how small the households may be.
In Washington, Gov. Jay Inslee banned people from more than one household celebrating Thanksgiving together, unless they have first quarantined, after which still no more than 10 people are allowed to gather.
In New Jersey, Gov. Phil Murphy said, "I must again pull back the reins," when he also restricted indoor gatherings to 10 people before Thanksgiving Day.
In New York, Gov. Andrew Cuomo put in place a 10-person maximum on gatherings and a curfew on all restaurants, bars, and gyms.
In Chicago, the mayor pushed for no more than 10 people during Thanksgiving and she urged residents to always stay home unless going to work or grocery shopping.
And, in New Mexico Gov. Michelle Lujan Grisham issued a stay-at-home order this month. Very few stores like grocery stores and pharmacies could stay open -- and she limited Thanksgiving celebrations to five or fewer people.
This Thanksgiving Day, lovers of Liberty are experiencing what would previously have been inconceivable attempts to control and dictate their personal lives and behavior.
For almost three decades, Faith & Liberty has been at the forefront in
Washington, DC, fighting for our religious freedom.
And we will never quit in our efforts to bring the Word of God to bear on the hearts and minds of our public policy makers – and keep our nation FREE!
Your missionary team at Faith & Liberty, with your help, will continue to expose wannabe despots who attempt to use a public health crisis to impose unconstitutional restrictions on you and your family!
It is fundamental to the American experiment that you have the freedom to act in a way you feel is best for your family.
And so, from all of us in Washington, DC, to you – have a Blessed and Happy Thanksgiving however you choose to celebrate it!
And, as for America, we're thankful for the sacrifice of those original brave pilgrims and patriots whose perseverance through the most difficult and harrowing circumstances are what we celebrate today. We're also so very grateful for the continual daily sacrifices of so many patriots like you who stand with Faith & Liberty in your prayers and generous support.

May all of God's very best be yours,
Peggy Nienaber, Vice-President
Mat Staver, Chairman
Rev. Gregory Cox, Lead Missionary
And all of the Faith & Liberty staff
P.S. We thank God every day for your prayerful support of Faith & Liberty which makes it possible for us to bring the Word of God to bear on the hearts and minds of our nation's public policy makers!