Today could be a turning point in the history of America. In this great country we have the freedom to vote.
A great responsibility rests on our shoulders. Our decision will determine who will nominate judges, and so much more.
As America sits at a crossroads today, we have had to hire off duty police officers to protect our buildings. Last week a DC police officer lost his eyesight because a rioter blinded him with a laser. Remember that the next time you enjoy a sunrise or sunset. This man will never see one again.
The media does not want you to know radical groups have created a hit list intending to do violence this week—just like the media and Big Tech censored the explosive revelation about Hunter Biden's laptop because they do not want you to understand the consequences of this discovery.
Do not be discouraged. Speak up. Like William Wilberforce, we will continue to fight, and truth will win. With God, all things are possible. The censors at Facebook, Twitter, and Google will not have the last say—if we the people speak up. We are sick of censorship. How about you? Take advantage of this opportunity to fax those with the power to end this censorship now. -Your Faith & Liberty Team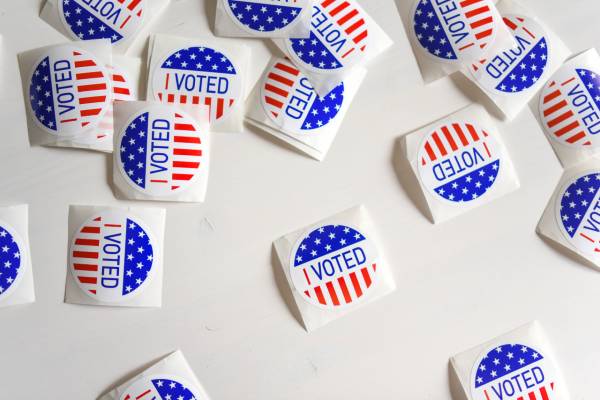 The information on Hunter Biden's laptop reveals very important details. We want to make sure you understand why the USA-based Henniges Automotive sale to a Chinese company is a significant problem for our national security.
The Chinese based Aviation Industry Corporation (AVIC) has been sanctioned five times and even placed on a watch list for monitoring "activities that could result in an increased risk of ... weapons of mass destruction (WMD)." But this is the Chinese company that wanted to buy Henniges Automotive, a company that produced technology with potential military use here in America.
The laptop shows details of how Hunter Biden got involved and signed a billion-dollar investment fund called Bohai Harvest RST (BHR) with the bank of China. Then, using this partnership, "The Chinese military contractor was able to disguise its ownership via shell corporations and formed a joint-venture with the son of the vice president to facilitate the Chinese takeover of an American dual-use technology supplier," reported Breitbart.
Finally, the Obama-Biden administration approved the sale of Henniges to AVIC, despite the threat to national and global security. Emails on the infamous laptop celebrate this with an email entitled "Congratulations..." and the body reads "BHR, AVIC close $600 mln [million] buy of Henniges Auto." Now this Chinese company on a watch list for connections to WMD has control of multiple manufacturing locations across America thanks to Hunter Biden and others in his family.
This is absolutely chilling! It appears that the national security of America is at risk to the highest bidder! And this is one of the many things that Facebook and Twitter are not letting people even see. Send your urgent fax right now to Congress and the federal departments that can remove the special protections allowing Big Tech companies to silence free speech.

Reporters have asked the Biden Campaign if Joe Biden will cooperate with the FBI's investigation into Hunter Biden. Don't hold your breath, because there has been no response yet.
However, in 2018 Joe Biden bragged about using American tax-dollars to bribe foreign nationals to protect his son's behavior. He felt so comfortable with this level of corruption that he even bragged about it, on camera.
But we won't see this footage on MSNBC or CNN. The level of censorship of information that voters need to see and hear is absolutely shocking! We must fight back against this silencing of information by Tech Giants. Send your urgent fax while our legislators are listening today to demand an end to the special legal government shelters that protect Big Tech companies.

We believe one of the greatest threats is the confusion that has been carefully cultivated by Big Tech corporations who intentionally suppress the truth from voters.
Our ability to vote is only as powerful as our freedom to have critically important information about the candidates we are choosing between.
And this is where you and I need to rise up and demand an end to this online censorship. We urge you to vote today and to pray for our nation. And make your voice heard a second time today by sending a fax to D.C. urging our leaders to end this censorship now.

It's our goal at Faith & Liberty to build an educated, organized community of faithful believers who will fight for our constitutional rights in the halls of Congress, bureaucratic offices, and ballot boxes all around our nation. We can only do this because of the faithful support of freedom-loving Americans who partner with our vision and support our organization.

Your missionaries to Washington, DC,
Peggy Nienaber, Vice-President
Mat Staver, Chairman
Rev. Gregory Cox, Lead Missionary


P.S. We cannot let lies and fake news control us. It's time to stand up for our liberties and the freedom of speech. Now is the time to fight against these Big Tech censors, who demand that you live in fear. Send a fax demanding that legislators and the FCC move to protect the freedom of information and free speech.
We invite you to forward this message to friends who want to see freedom preserved in America. And then sign our petition to protect free speech.
Each day brings a new set of expenses to keep our ministry moving forward. If you can support Faith & Liberty with a donation of any size today, I would be grateful for your partnership in the vision to restore freedom in America. God bless you.
---
Sources:
Davidson, E. (2019, Sept 24). Watch Joe Biden Brag About Bribing Ukraine To Fire The Prosecutor Investigating His Son's Company. The Federalist.
Davidson, J. (2020, Nov 1). Michigan Governor: Up To Six Months In Prison If Businesses Don't Surveil Customers For Contact Tracing. The Federalist.
Associated Press Videos. (2020, Oct 29). Pelosi: 'Confident' Biden to be elected President. Yahoo! News.