The 40 Days of Prayer began last Friday. From September 25 to November 3, we will come together to pray for our nation. We are so thankful for the support from leaders and pastors across the country.
"Again I say unto you, That if two of you shall agree on earth as touching any thing that they shall ask, it shall be done for them of my Father which is in heaven." Matthew 18:19
We are facing a critical time in American history. Together we must intercede for the Church, leaders and our nation. Because of your
support, we are able to reach and influence our leaders on Capitol Hill with the love of God.

Peggy Nienaber, Vice President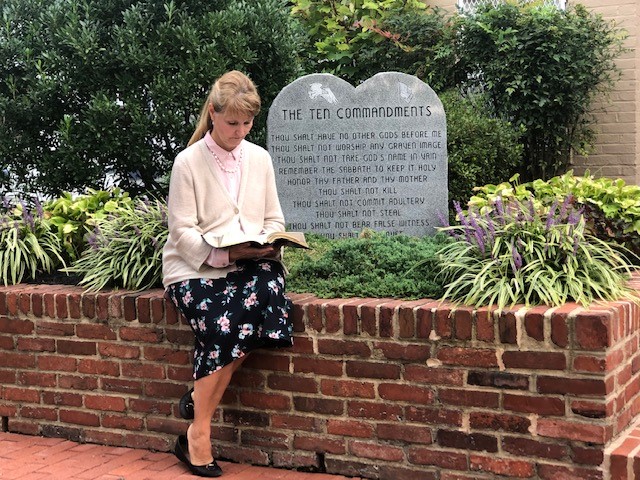 THE MONDAY RECAP

Here are just a few of our activities over the last few days. Members of our team,
Kickstarted the 40 Days of Prayer on September 25th (Friday.)

Began our annual Prayer Retreat over the weekend.

Took part in a White House conference call with Senator James Lankford and Administration Senior Officials regarding the Executive Order on Protecting Vulnerable Newborn and Infant Children

Followed up with members and staffers to thank them for reading at the US Capitol Bible Reading Marathon

Participated in praying for our nation at various events in Washington DC

We continue to host our Monday Bible study for congressional staffers. Please keep them in your prayers.

UPCOMING THIS WEEK
The Annual Prayer Retreat is happening alongside the 40 Days of Prayer. Our prophetic missionary work in Washington, DC continues during this critical time in history. CLICK HERE TO SUBMIT YOUR PRAYER REQUEST.

There is so much happening in our nation's capital that demands our attention and immediate response. Look for our ACTION emails coming up this week. We greatly appreciate everyone standing with us both in prayer and through generous support.
PRAYER
Please pray for God's hand over Judge Amy Coney Barrett's confirmation to the Supreme Court. Pray for a hedge of protection over her family, especially her children. Please also pray for the upcoming election, that God would orchestrate the process and results.
As your missionary team, we are making a difference on Capitol Hill! But, it's only because of your generous investments in this unique ministry that we are able to fulfill God's calling upon our lives.
Please pray for your missionary team at Faith & Liberty. And, stand with us through your generous support! God is working!
May our Lord be with you as always.
Blessings!