We are blessed beyond words at Faith & Liberty by the turnout for the US Capitol Bible Reading Marathon we hosted at our ministry center. The prayers that you lifted to Heaven were heard as we had an AMAZING event! God used the pandemic for something bigger. Because we were unable to be on the grounds of the US Capitol this year due to COVID, we hosted the event virtually...and 54,000 viewers tuned in! We had participants from around the world, even South Korea! Numerous congressional leaders participated, but what touches my heart the most is that we learned we had some participants from prison, and many gave their life to Christ.
If you have never donated to our ministry, or maybe it's been awhile, this is an opportune time to join with our team at Faith & Liberty in what God is doing in our nation's capital.
We value your partnership with this ministry and can only do what we do with your help!
Blessings,

Peggy Nienaber, Vice President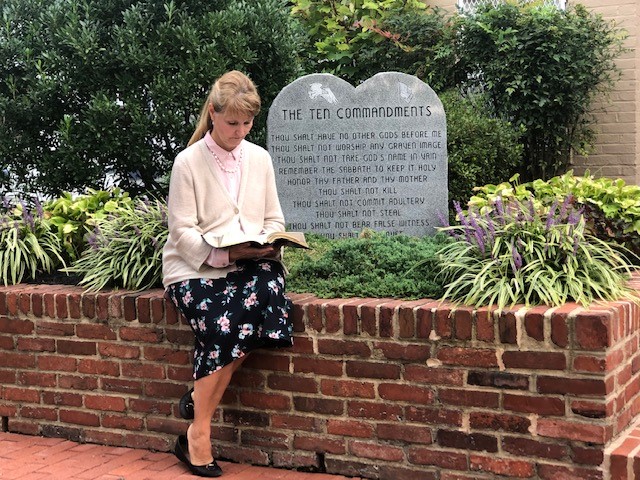 THE MONDAY RECAP

Here are just a few of our activities over the last few days. Members of our team,
Hosted and participated in the 31st US Capitol Bible Reading Marathon.

Over 54,000 viewers watched virtually on several platforms

The first organizer to bring this event to Capitol Hill, Dr. Corintha Booth attended the opening & closing ceremony

Congressional leaders who joined us in reading the Bible were Congressman Jody Hice, Doug LaMalfa, Louie Gohmert, Vicky Hartzler, Jeffrey Duncan, Cathy McMorris Rodgers, along with Senator James Lankford

Congressman Doug LaMalfa (CA-01) & Congressman Louie Gohmert (TX-01) read a combined one and a half hours—late at night!

Senator James Lankford (R-OK) read 30 minutes from the Book of John

Congresswoman Vicky Hartzler (MO-04) was so moved during her reading that she broke down in tears at the end of her reading

Chinese Community Church of Washington DC brought over 25 readers who read in several different languages including Mandarin, Cantonese, and Korean.

The Bible was read in 15 different languages thru out the week

The youngest reader was 10 years old

The oldest reader was 85 years old

Missionaries read virtually from South Korea

Multiple churches from around the country were able to participate

The House of Ruth Transitional Living reserved 2 hours and had 53 participants in the prison read and many of them gave their life to Christ!

Participated in a White House conference call.

Gathered with key leaders at the US Supreme Court for DayBreak Prayer.

Participated in the Washington, DC, Rooftop Prayer Encounter, praying for our nation's capital.

Built stronger bonds and relationships with everyone who entered the ministry center this week, including numerous congressional leaders.

We continue to host our Monday Bible study for congressional staffers. Please keep them in your prayers.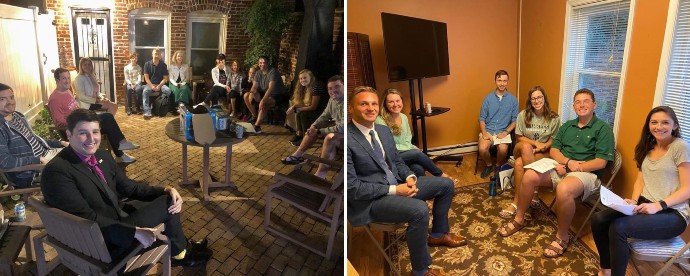 UPCOMING THIS WEEK
The Annual Prayer Retreat has been strategically moved to this upcoming week to coincide with the 40 Days of Prayer that will begin at the same time. Our prophetic missionary work in Washington, DC continues during this critical time in history. CLICK HERE TO SUBMIT YOUR PRAYER REQUEST.

There is so much happening in our nation's capital that demands our attention and immediate response. Look for our ACTION emails coming up this week. We greatly appreciate everyone standing with us both in prayer and through generous support.
PRAYER
Please pray for those who were impacted by the Bible Reading Marathon—that bridges continue to be built and hearts and lives continue to be changed. Pray for our missionary team as we continue to put God's Word first in every decision and meeting, allowing His presence to make a difference in the lives of those we encounter.
As your missionary team, we are making a difference on Capitol Hill! But, it's only because of your generous investments in this unique ministry that we are able to fulfill God's calling upon our lives.
Please pray for your missionary team at Faith & Liberty. And, stand with us through your generous support! God is working!
We pray you are well, safe and whole.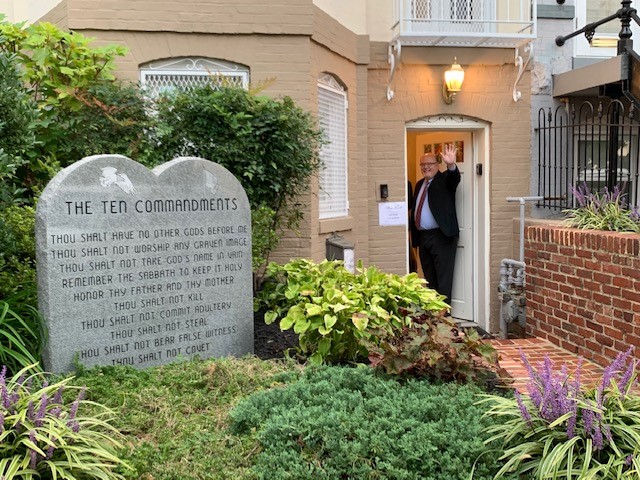 Blessings!