There is a great deal of prep work happening this week as we prepare to host the 2020 US Capitol Bible Reading Marathon starting this Saturday. Please take a moment to pray the event goes smoothly as we have never done a virtual event to this scale. Also, now is your chance to take advantage of this opportunity to proclaim the Word of God at the center of our nation. Sign up online today for any slots between September 12th and September 16th.
We continue to participate in important events on Capitol Hill, greatly increasing our visibility with members of Congress. Our increased footprint on the Hill helps our national leaders become more comfortable and familiar with this unique prophetic ministry. It's amazing what God can do when you are obedient and put yourself in the right place for Him to work through you.
Thank you for your continued support of Faith & Liberty!
In Christ,



Peggy Nienaber, Vice President


THE MONDAY RECAP
Here are just a few of our activities over the last few days. Members of our team,
We had a Zoom meeting with Secretary Betsy DeVos on safe opening of schools and guidelines.

We met and prayed over Alek Skarlatos, a Congressional candidate in Oregon, on a Zoom Call. He was one of the heroes who stopped an armed terrorist on the Paris-bound train in 2015.

We participated in an important conference call with a consortium of pastors and ministers concerned about the moral and cultural decline in our nation.

We met with leaders regarding the One Voice Prayer Movement.

We helped conducting a Facebook Livestream Event with pastors who are being criminalized just for holding church services.

We helped organizing and leading a webinar on Hydroxychloroquine with Dr. Simone Gold.

We continued to connect with members of Congress via phone and Zoom, enabling us to pray and support them as they need.

We continued to host our Monday Bible study for congressional staffers. It's necessary in today's world to build these relationships and strengthen these young adults. It's helpful to see their familiar faces when we visit the congressional offices. Please keep them in your prayers.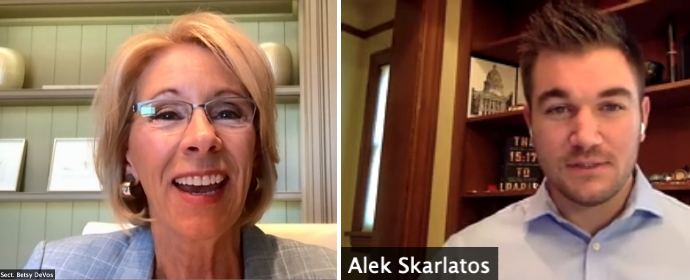 UPCOMING THIS WEEK
Our preparations continue for the Bible Reading Marathon being hosted this year at the ministry center. We also continue to prepare for our Prayer Retreat as well as the 40 Days of Prayer that will begin near the end of September. Our work continues as the day approaches.
Also happening this week:
There is so much happening in our nation's capital that demands our attention and immediate response. Look for our ACTION emails coming up this week. We greatly appreciate everyone standing with us both in prayer and through your generous support.
PRAYER
Please pray for discernment and faith for pastors across America so that they can make the right decisions during this time. Also pray that God will expand the territory of Faith & Liberty to reach more people on Capitol Hill.
As your missionary team, we strive to minister to individuals in Washington, DC everyday. It is made possible only because of your generous investment in this ministry that we are able to fulfill God's calling on our lives.
May God's presence be with you!