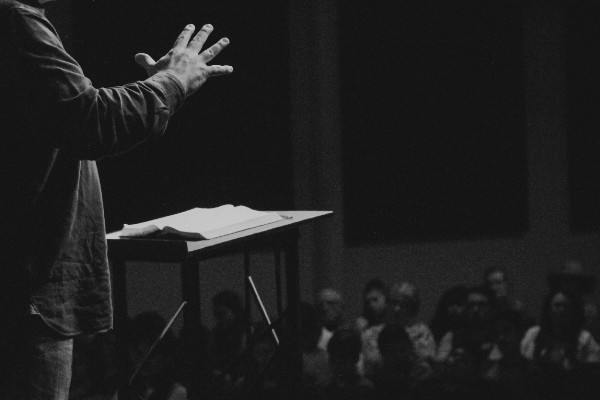 After preaching in some of the most dangerous countries in the world, Pastor Ché Ahn is being persecuted right here in America for sharing the Gospel. Read on to learn more about the Harvest Rock Church struggle against CA Gov. Gavin Newsom. – Your Faith & Liberty Team

Pastor Ché Ahn emigrated to the United States at the age of 5. In the 1960s, he joined the protestors against the Vietnam War. But his future was changed when he gave his life to Jesus. Pastor Ahn answered a call to serve the Lord. He founded Harvest Rock Church in Pasadena, California and then also founded Harvest International Ministry (HIM) to deliver the Gospel worldwide. For over 20 years, Pastor Ahn has preached and planted churches in over 70 countries – including some of the most dangerous and heavily restricted in the world. Today, Harvest International Ministry has over 65,000 churches worldwide, and 162 in California alone.
But in 2018, the Lord placed on Pastor Ahn a burden to focus on his adopted country of America. Little did Pastor Ahn know that, after preaching in some of the most dangerous countries in the world, he would be persecuted right here in America for sharing the Gospel.
TODAY – Pastor Ahn and every single staff member and church attendee face criminal charges of one year in jail and 1,000 dollars in fines every day that Harvest Rock Church remains open. The mayor of Los Angeles, where one of Harvest's affiliate churches is located, has threatened to cut off all power and water to the church - even private homes of people caught worshipping the Lord with non-family members.
Pastor Ahn says he now knows why the Lord called him to focus on America – because America's flock is under attack.
On March 19, CA Gov. Gavin Newsom issued a statewide mandate ordering all Californians to stay home in their houses. Limited exceptions were made for essential services, which included abortion centers. Churches were not "essential," according to Newsom. All churches were ordered to close.
In an act of obedience based on Newsom's false statements that 2,000,000 Californians would die, Harvest Rock Church closed in mid-March. But churches are more (at least they should be) than an auditorium where people enjoy music and hear a message. Closing the ministries took a toll on the community. The elderly were isolated, the sick suffered, the children mourned for fellowship and every social ill increased.
Seeking God's direction, Pastor Ahn reopened the church on Pentecost Sunday, May 31.
On July 6, the governor allowed churches to open with no more than 100 attendees, BUT ONLY if they discontinued singing and chanting activities and limited indoor attendance to 25% of building capacity or a maximum of 100 attendees, whichever is less.
As Pastor Ahn puts it, in attempting to direct the church how to worship, CA Gov. Gavin Newsom had declared himself "a little god." And this pastor serves no god but THE Almighty God.
Harvest Rock continued services in the highly sanitized and well socially distanced 1,200 seat sanctuary.
On July 13, Governor Newsom BANNED ALL WORSHIP for any county on the County Monitoring List, which covers about 80 percent of the population. This "no worship" ban includes private homes with anyone who does not live in the home.
On August 12, we members of the Faith & L:iberty team stood in court with Pastor Ché Ahn, Harvest Rock Church and Harvest International Ministry, and 162 other California-based churches. Immediately after the Obama-appointed judge denied the request for a preliminary injunction, Pastor Ché filed an appeal, requesting an expedited hearing. Please pray for a good panel of three judges who will adhere to the Constitution and understand that Gov. Newsom has no authority to ban worship.
On August 13, the hammer fell. The CRIMINAL DIVISION of the Pasadena City Prosecutor's Office sent a "Cease and Desist" letter informing Pastor Ahn and all church staff, as well as all attendees, that each and every one of them would face up to one year in jail and 1,000 dollar fines per day the church remains open.
Yet, during this entire summer, protestors and rioters filled the streets shoulder to shoulder, singing and chanting their hate of law enforcement and their plan to destroy America. None of these protestors or organizers received "Cease and Desist" orders or threats of prison.
Instead, Gov. Newsom himself told the protestors "God bless you. Keep doing it."
This California situation is just one of the numerous lawsuits filed on behalf of churches in California, Illinois, Kentucky, Virginia and Maine against the godless governors who dare think they can not only disregard our Constitution and our religious freedom – these governors also behave as "little gods" in thinking they can force America's churches to do their will.
At Faith & Liberty, we will not stop this fight until every church in every state is restored to its FULL freedom to worship unencumbered by the edicts of godless government officials. Of course, our efforts to stand with these courageous pastors is very expensive. That's why we are so thankful that a faithful supporter has established a challenge grant which, for a limited time, will DOUBLE THE IMPACT of YOUR donation today.
The faithful pastors and churches standing for our religious freedom need you today. Please, answer their call.

Your missionary team to Washington, DC,
Peggy Nienaber, Vice-President
Mat Staver, Chairman
Rev. Gregory Cox, Lead Missionary
P.S. The 2020 US Capitol Bible Reading Marathon is still in need of virtual readers. Please take advantage of this opportunity to proclaim the Word of God at the center of our nation like never before. Sign up online today for any slots between September 12th and September 16th.