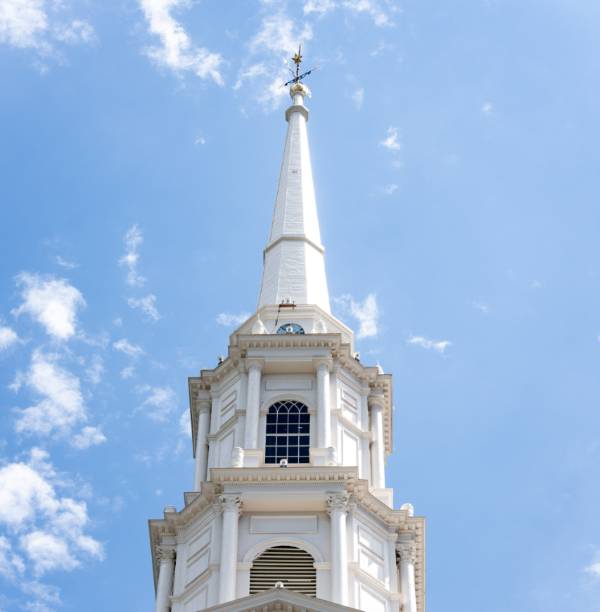 Members of our Faith & Liberty team are working with pastors and churches as they fight against the unconstitutional orders of the governors of California, Illinois, Kentucky, Virginia and Maine. Earlier, we were in Florida, where we worked with the first pastor in America to be arrested, handcuffed, booked and put in a cell until he posted bond – all for holding a worship service for which the county sheriff assured him he would not be arrested.

In each ongoing situation, the churches, pastors, and congregants face heavy fines and prison simply for opening and/or attending church. These pastors go to bed every night wondering whether tomorrow they will be dragged off to jail... for serving the Lord.
California: Harvest Rock Church and Harvest International Ministry v. CA Gov. Gavin Newsom, who has banned ALL WORSHIP, even home Bible studies and fellowship! Pastors and churchgoers alike face lengthy jail time and compounding fines. The Pasadena prosecutor has threated to criminally charge each person who attends worship, the penalty of which is one year in prison. This case is currently on appeal.
Illinois: Elim Romanian Pentecostal Church and Logos Baptist Ministries v. Gov. J.B. Pritzker and his illegal orders enforced by Chicago Mayor Lori Lightfoot's threats to seize and destroy church buildings and properties for refusing to obey Pritzker's illegal orders. The orders limit worship to 10 people, no matter the size of the sanctuary. The pastors were criminally charged, and the mayor threatened to bulldoze the buildings.
Kentucky: Maryville Baptist Church of Hillview v. Gov. Andy Beshear, who gave every attendee of an Easter Sunday outdoor, stay-in-your-own-car service, the equivalent of 14-day house arrest. The pastors received two 3-0 victories at the court of appeals, but the governor wants to reimpose the restrictions, so the case continues.
Virginia: Lighthouse Fellowship of Chincoteague Island v. Gov. Ralph Northam and his illegal attempts to shut down churches, even sending police cars to man the church parking lot waiting to arrest or scare away potential attendees. The pastor was criminally charged for having 16 people in a 293-seat sanctuary.
Maine: Calvary Chapel of Bangor v. Gov. Janet Mills, who demands that churches apply for HER permission to open, and only under HER extremely restrictive conditions with HER "Governor Approved Church" badge on the door. In less than two weeks, we will argue this case on appeal.
In each of these cases, members of your Faith & Liberty team are working to defend faithful Christians who want to assemble to gather for worship, as the Bible commands. Caesar has no authority over the church!
When cities such as Kansas City, MO, tried to demand churches deny entry to anyone who refused to give their names and contact information so city officials could contact them, members of our team went to work... and the mayor reversed course.
When a Florida County arrested a pastor for holding church, members of our team stood with the pastor and two days later the governor declared attendance at churches and places of worship to be "essential." Dr. Rodney Howard-Browne of The River at Tampa Bay Church was the first pastor in the nation arrested for opening his church.
No American pastor or parishioner living in accordance with their faith should be forced to make a choice between worship or prison.
And, as your missionaries to Capitol Hill, we fight every day to defend the Sanctity of Human Life, the Sanctity of the Family as God defines family, and THE FUNDAMENTAL RIGHT TO RELIGIOUS FREEDOM!
And, right now, God's provision has been magnified through a generous challenge grant that will effectively DOUBLE the impact of every donation made today. Please, if the Lord has put a call on your heart to support pastors, churches and our American right to religious freedom, we ask you to answer it today.
Select here to Defend America's Churches.

Finally, please continue to pray for each of these churches and pastors, Faith & Liberty's staff and those in authority in our nation. God bless you!
In Christ,
Peggy Nienaber, Vice-President
Mat Staver, Chairman
Rev. Gregory Cox, Lead Missionary

P.S. As we mentioned above, a generous supporter has established a CHALLENGE GRANT which will effectively DOUBLE the impact of your donation today. Please don't let this opportunity to DOUBLE your effective support pass you by. America's pastors and churches are relying on YOU, a faithful Faith & Liberty supporter, to help ensure religious freedom remains FREE!