We have never seen such flagrant attacks upon the church in America as we are currently witnessing. California officials, including Los Angeles Mayor Eric Garcetti, are threatening to shut off utilities to churches and households that have worship.
This week, members of our Faith & Liberty team are working with Harvest Rock Church and Harvest International Ministry, which has 162 affiliated churches in California, to defeat unconstitutional executive orders prohibiting public worship.
Donate TODAY and have YOUR GIFT DOUBLED IN IMPACT by the Church Challenge Grant!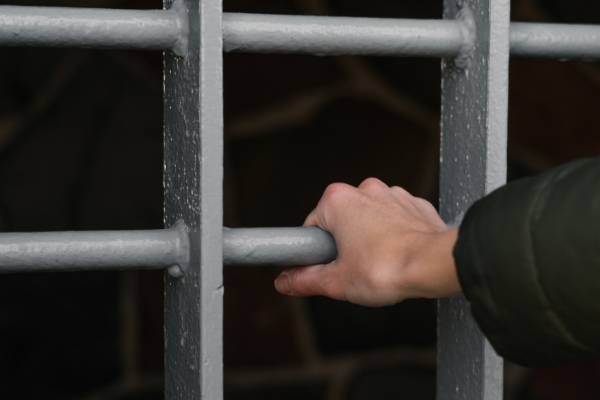 Last Friday, California officials came up with a new tactic to deal with Christians who want to worship rather than sacrifice their freedom on Gov. Newsom's COVID altar...
Ventura County, CA, voted 3-2 along party lines to file suit against Calvary Chapel Godspeak, its pastor and 1,000 "John Does" (aka church members or future attendees) who want to worship. The lawsuit demands a Temporary Restraining Order against Calvary Chapel Pastor Rob McCoy and all who attend, or who will attend, services.
In other words, every person who attempts to worship would be a defendant and could be held in contempt for having any worship in the future... until Gov. Newsom gives his permission! Violators could go to jail and pay fines.
Let us say that again. Every single individual or family could face fines or imprisonment for simply attending church!
Yet, the same orders that ban ALL worship allow the same church with the same people to feed, shelter, and provide "social services" to the community. They can meet for non-religious purposes, but not for worship.
Donate TODAY and have YOUR GIFT DOUBLED IN IMPACT by the Church Challenge Grant!

Don't let anti-God governors drive America's churches underground!
And last week a California prayer ministry received a closure letter demanding they immediately cease and desist or face jail and fines.
This ministry had just five people in a 7,000 square foot building – that's an average of 2,500 square feet of "social distancing" per person. The city has arbitrarily determined that not even those massively social-distanced five people can meet for prayer.
Yet, California politicians continue to recognize and applaud the Marxist revolutionaries that clog California streets shoulder-to-shoulder and terrorize cities and neighborhoods — all with no "safety" requirements, cease and desist orders or fines.
Regarding the courageous pastor and members of Harvest, Gov. Newsom argued that churches are not "essential." Regarding feeding, counseling and housing people in the same building where worship services occur, Newsom argues that only the worship services should be prohibited while the other non-religious services are allowed.
Concerning home Bible studies, Newsom argues that he has authority to prohibit home fellowship groups. As to protests, Newsom admits he encourages them and supports their violation of his orders, but he would like them to wear masks and practice social distancing.
Nothing new under the sun...
This is not the first time anti-God officials have tried to silence God's people and ban the practice of His religion. Biblical King Darius' henchmen instituted a ban on worship and prayer as well, many thousands of years ago.
But faithful Daniel chose to obey God, rather than the King's edicts, and God rewarded him for it – binding the lions' mouths and letting Daniel live in peace and prosperity the rest of his days.
And California is not alone: Governors of Maine, Virginia, Kentucky, Illinois have closed churches, squashed religious freedom and criminalized worship, practices and beliefs.
Don't let anti-God governors drive America's churches underground.

Your missionary team at Faith & Liberty is working with pastors across America. We believe at least one of these cases will come to the Supreme Court so that precedent can be set once and for all – that no governor will be able to ignore the fact that religious freedom is FREE in the United States of America!
But our efforts to work with pastors across the nation aren't possible without you. As you know, every day we rely on God's provision through YOU, the faithful Faith & Liberty donor. WITHOUT YOU, NONE OF OUR WORK IS POSSIBLE.
YOU are a hero to these pastors and Christians under attack by anti-God governors. So today, we are asking you to give a bit more. A generous supporter has established a challenge grant that will effectively DOUBLE your gift to Faith & Liberty. This blessing could not come at a better time, but because this is a challenge grant, the additional funds will only be available for a limited time.
Don't forget! Donate TODAY and have YOUR GIFT DOUBLED IN IMPACT by the Church Challenge Grant!

Finally, my friend, let us live like Daniel in these times of persecution. Let us hold fast to prayer, worship and the Word of God... and never give up. Obedience to the Lord is a blessing in and of itself!
"Then King Darius wrote to the people of every nation and language throughout the land: 'May your prosperity abound. I hereby decree that in every part of my kingdom, men are to tremble in fear before the God of Daniel: For He is the living God, and He endures forever; His kingdom will never be destroyed, and His dominion will never end. He delivers and rescues; He performs signs and wonders in the heavens and on the earth, for He has rescued Daniel from the power of the lions.'" Daniel 6:25-27
Your missionary team to Washington, D.C.,
Peggy Nienaber, Vice-President
Mat Staver, Chairman
Rev. Gregory Cox, Lead Missionary


P.S. Tired of the shutdowns and unconstitutional restrictions on our liberty? Take a moment to tell all 50 governors to RESTORE OUR RIGHTS & RE-OPEN AMERICA! Select here.

Please don't let this challenge grant opportunity pass you by. America's pastors and churches are relying on YOU, a faithful Faith & Liberty supporter, to help ensure religious freedom remains FREE! Select here.