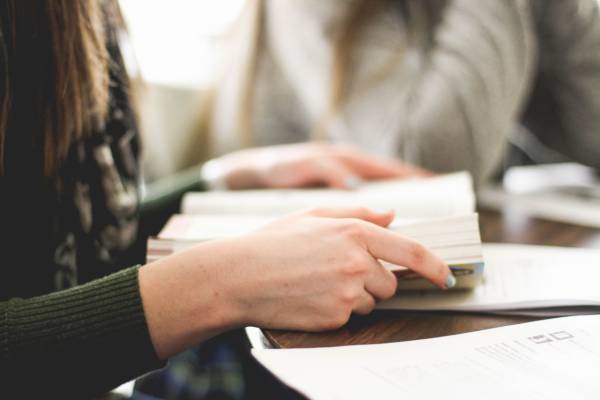 Never in our 25 years of ministry in Washington, DC, have we seen such blatant assaults on religious freedom!
Before we go any further, we want to remind you that a generous supporter has established a challenge grant to help underwrite the extraordinary efforts of our Faith & Liberty team in working with churches across America facing a tidal wave of unconstitutional church restrictions.
As a result, every contribution today will have DOUBLE the impact in fighting unconstitutional mandates and edicts!
Donate in support of Faith & Liberty and have YOUR DONATION DOUBLED IN IMPACT through the challenge grant!

This extraordinary challenge grant could not have come at a better time because the tyrannical attacks on churches and houses of worship are growing more intense by the day.
We've all read historical accounts of tyrannical kings who leveled draconian mass punishments against entire regions or cities for the defiant actions of one man or institution. Throughout history, many such retributions have been imposed because churches refused to bend to a tyrant's wishes.
Evil rulers, eager to destroy the liberating power of the Gospel, have taken the property of citizens by force, issued fines and fees to financially break their opposition and even starved or demolished entire populations to force others into submission. Throughout history, tyrants have targeted followers of God.
Sadly, a contemporary group of bullies are using unconstitutional tactics against houses of worship and their communities right here in America. And, too much of what we're seeing today exemplifies this "new age of tyranny" all too well. Remember, the Constitution does not go away during a pandemic!
Take the Challenge Grant & have your donation matched 100%!

In Illinois, Elim Romanian Pentecostal Church and Logos Baptist Ministries both refused to obey Governor J.B. Pritzker's illegal orders limiting church attendance to 10 people.
In retribution, Governor Pritzker, along with Chicago Mayor Lori Lightfoot, towed and impounded the cars of neighbors who live around the church, blocked the church parking lot and even threatened to destroy the church buildings through "Summary Abatement" if just one more person set foot on the churches' property.
In California, Governor Gavin Newsom supports and encourages people chanting "Death to Cops" and singing songs of Marxist revolution, but arrogantly commanded all California churches to STOP singing or chanting about the Lord. He even banned all indoor worship services including home Bible studies and fellowships. You can't even sing praises to the Lord with your friends in your own home! This is a direct violation of Scripture!
And Virginia Gov. Ralph Northam established a hotline urging people to report fellow citizens who violate any of his draconian orders.
Historically, unjust rulers have dispatched roving bands of vandals and instigators to beat, punish and destroy the persons and property of citizens and churches alike.
In Holly Springs, MS, a small church was firebombed, leveling the sanctuary. "Maybe you'll stay home now" was spray-painted on the church parking lot.
The use of bully tactics is finding new life in many of the radical cities and states of America.
Thankfully, there are champions in our nation arising to defend the people and their churches. One of the most effective of those champions of religious freedom right now is YOU – the faithful Faith & Liberty supporter.
For over 25 years, Faith & Liberty has served as one of the nation's top evangelical outreaches in Washington, DC. We work tirelessly to bring the Word of God to bear every day to our nation's top public policy makers. Our focus is mainly on religious freedom, the sanctity of life and the family as God defines the family.
But we can only maintain our prophetic witness to Capitol Hill because of patriotic champions of the Faith like you, who stand with us in your prayers and your faithful giving.
And now, today, you can double your impact in saving America's churches and religious freedom. As I said above, a generous supporter has established a challenge grant that will effectively double every donation's impact, dollar for dollar.
Please, do not let this opportunity to stand with us as we stand with churches under attack as well as every American's right to religious freedom. Please, make your best possible gift TODAY so that religious freedom will still be FREE tomorrow.
Donate to Faith & Liberty and have YOUR DONATION DOUBLED through the challenge grant!

Your missionaries to our nation's capital,
Peggy Nienaber, Vice-President
Mat Staver, Chairman
Rev. Gregory Cox, Lead Missionary