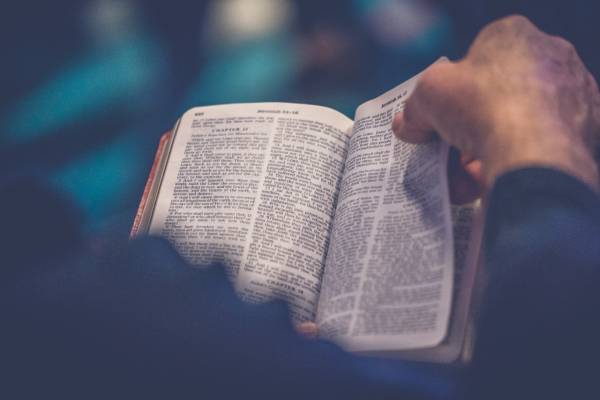 Andrew Wommack Ministries, International (AWMI) never dreamed the state of Colorado would try to shut down a Bible conference, especially after Democrat Governor Jared Polis encouraged mass protests – some led by Denver Broncos players - in his state.
Yet, halfway through AWMI's Independence Day weekend "2020 Summer Family Bible Conference," Wommack was served with cease and desist papers from the Colorado Attorney General.
Members of the Faith & Liberty team are working with Andrew Wommack Ministries to preserve our precious religious liberty!
Stand with Faith & Liberty to Defend Religious Freedom!
AWMI went above and beyond CDC and state recommended safety measures to properly sanitize and "social distance" their gathering. Working closely with local county officials, AWMI even reduced attendance to less than 1/3 of what the sanctuary would normally hold. Gov. Polis, however, demanded the church reduce attendees to just 3% of church capacity - 175 people in the 5,000-seat sanctuary.
Yet, gatherings of thousands of protestors (not social distancing, not all wearing masks) have been permitted by Governor Polis. The governor said he understands for many, even under the safer-at-home coronavirus restrictions, "it is not possible to stay home, it is not possible to stay silent."
Protests in Denver have been permitted to proceed unquestioned. No cease and desist orders have been delivered to any of the leaders or other Colorado mass protest participants of which we are aware.
Stand with Faith & Liberty to Defend Religious Freedom!
You see, AWMI believes that gatherings of Christian believers for teaching and worship are essential to fulfilling the Great Commission of our Lord Jesus Christ. They believe the universal Church – exemplified and reflected by local churches making up their local bodies of believers – is commanded by God to "not forsake the assembling of yourselves together."
At Faith & Liberty, we agree with Andrew Wommack when he said, "I believe it is not only our constitutional right but our duty to stop this extreme overreach of government that allows people to riot and pillage but not assemble to worship the Lord."
Our right to worship and practice our religion as our consciences directs us is a God-given, unalienable right that cannot be diminished by mere men. This understanding of the essential nature of religion is why our Founding Fathers made religious liberty the first of the First Amendment liberties.
With YOUR help, Faith & Liberty is fighting to keep religious freedom FREE!
This past year has been challenging for everyone, and your missionary team on Capitol Hill is no exception. God has been faithful, but this is a very difficult season as we continue our daily efforts here in Washington, DC, to inform the hearts and minds of our nation's public policy makers with the Truths of the Gospel!
The support of like-minded friends is a true blessing and much needed as the battle for America's soul intensifies. Please, make your best possible donation today! America's religious freedom depends on it.
Stand with Faith & Liberty to Defend Religious Freedom!
"For we wrestle not against flesh and blood, but against principalities, against powers, against the rulers of the darkness of this world, against spiritual wickedness in high places. Wherefore take unto you the whole armor of God, that ye may be able to withstand in the evil day, and having done all, to stand." Ephesians 6:12-13
We also request that you keep Faith & Liberty and our prophetic work with the three branches of government in prayer – we deeply appreciate your spiritual support as well as your financial gifts to keep us on the front line of the battle for America's soul!
Your in Christ Jesus,
Peggy Nienaber, Vice-President
Mat Staver, Chairman
Rev. Gregory Cox, Lead Missionary