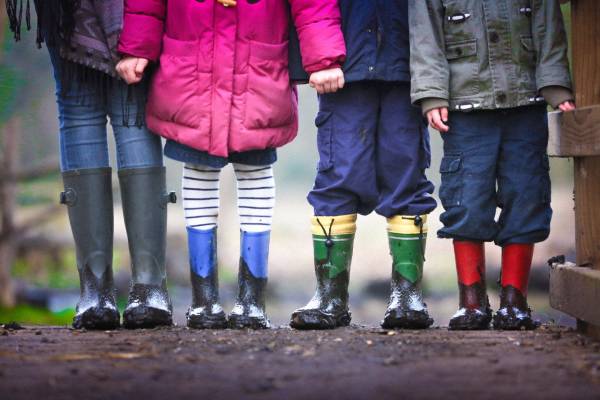 This week we celebrate the founding of America, when brave men and women gave their all to "secure the blessings of liberty", including the fundamental right to religious freedom.
Yet, at this very moment, that freedom is in great jeopardy!
Think about this: Christians are more than twice as likely to adopt as non-Christian adults; yet, radical senators in D.C. are pushing legislation to bar Christians from being able to foster or adopt a precious child looking for a family.
Yes, you read that right!
Take a stand against the "Equality Act" by faxing the Senate today.

Opening a home for adoption is a very serious, noble decision. Right now, there are 150 million orphans waiting across the world and approximately 120,000 children in the foster system waiting for adoption.
Yet, in spite of these numbers, the so-called "Equality Act" will shut the door to all families that adhere to a biblical view of human relationships from adopting or even fostering.
The first way this bill blocks religious families is that they would have to either verbalize or sign a statement of support for LGBT behaviors during their vetting process with an adoption agency.
This goes far beyond having a path for LGBT people to be able to adopt; this is a technique to ensure that ONLY pro-LGBT groups and parents will be allowed to shape the future generation of foster and adopted children.
This cannot stand!
We need you to help fight for Christians and religious families to have the freedom to minister to hurting, helpless children that they welcome into their home. You can become the way to keep the door open to these children. Send your fax today to fight the "Equality Act" that would permanently block these families.

But it doesn't just stop there. The second way this legislation will block families from welcoming children is by closing the doors of all religiously based adoption agencies.
In states that passed similar legislation, cities instantly revoked their contracts with Catholic and Christian adoption agencies and those children were unable to find their new family for no other reason than a refusal to celebrate LGBT behaviors.
In 2018, the city of Philadelphia canceled its contracts with Catholic Social Services due to the group's beliefs about marriage. This was not long after the city had issued an urgent call for 300 families to provide foster care for the flood of children coming into the system due to the opioid crisis.
In the middle of this foster crisis, the city prohibited Catholic Social Services from placing any more children with the families it had already certified. The city opened an investigation into whether the agency had violated the city's policy that prohibits "discrimination" on the basis of "sexual orientation" or "gender identity."
There are currently 6,000 foster children in the city of Philadelphia and dozens of families licensed to foster through Catholic Social Services who are willing to take in children. However, as a result of the city's actions, these families' homes have remained empty for two years.
Foster parents licensed through the Catholic Social Services sought an order to require the city to renew its contract, arguing that the city's decision violated its religious freedom under the Constitution. This case is still ongoing. These children are still waiting for home, for a family.
If the "Equality Act" passes, this problem will explode nationwide…not just against Catholic Agencies, but against ALL religious institutions opposing the LGBTQ agenda.
Stand up for these children, parents, agencies, and for the future of our nation by fighting against this bill. Send your fax now to raise opposition to the "Equality Act" today.
These innocent children cannot stand up for themselves. They need people across America to demand that loving, safe, willing homes be allowed to serve their needs.
Religious adoption agencies cannot be forced to either place innocent children in homes with adults involved in same-sex conduct or close their doors. Religious families cannot be forced to celebrate and accept LGBT conduct in their home as a prerequisite to being approved as foster parents.
But if we are silent and the "Equality Act" passes, that is exactly what will happen across America. Rise up now to fight against this with your fax to Congress opposing this pernicious agenda.

Senate Majority Leader Mitch McConnell is opposed to this radical bill. But Senate Democrats are plotting a way to bypass him and pass this bill when there are no objecting voices on the floor. We are working hard to make sure every minute is guarded to prevent this end run.
These radicals in the Senate are right now waging an all-out assault on our religious freedom! If the government can force you to affirm and celebrate sin, then we have already lost our most precious freedom. It tries to substitute national law instead of personal belief.
Your missionary team at Faith & Liberty is on the front lines to provide you the information you need to be able to fight against what radicals are dreaming of on Capitol Hill. But we can only do this because of the donations you give to keep our staff sharp and ready for these battles. Now is the moment to partner with us to ensure that our religious freedom is protected.

This bill will do unimaginable harm if passed. Our freedom of speech, even about the most private of topics, needs to be protected now. I'm grateful to stand with you and fight against these attacks on faith and the family.
In Christ,
Peggy Nienaber, Vice-President
Mat Staver, Chairman
Rev. Gregory Cox, Lead Missionary
P.S. We cannot allow people of faith to be turned away from offering hope to homeless children. The next generation is relying on us. This bill is the greatest attack on people of faith that America has ever seen. Fight back against this now with your fax today.
Even if you can't fax, please sign our petition against this bill and then encourage others to do the same through email or social media.
If you are able to donate, we would be grateful for your sacrifice to fight this today. You are the reason that Faith & Liberty can continue to fight and win these battles. God bless you.