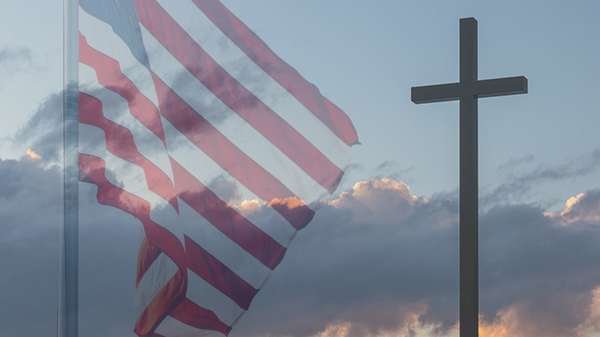 Our nation needs prayer!
In the name of purported safety, across the country state and local authorities are trampling on the First Amendment rights of believers and churches. At this very moment, your team in Washington, DC, is standing with pastors in over 30 states who are facing potential criminal prosecution for the crime of opening their churches during the COVID-19 pandemic.
In Kansas City, churches were told to submit the names and addresses of all who participated in their worship service. When threatened with legal action, the authors of this blatantly authoritarian order backed off.
In Illinois, we are standing with a large group of Romanian churches who understand what an oppressive government looks like. Those pastors wrote a letter to Governor Pritzker informing the governor that they would not submit to his extended and illegal closure of churches and would be safely opening their doors this Sunday.
These are only two of the scores of pastors and churches facing legal challenges from out of control governors and local authorities.
Again, our nation needs prayer!
That's why we invite you to join with us at Faith & Liberty on Facebook Live for the "National Day of Prayer" today, Thursday, May 7, from 12:00PM -1:00 PM EST. Some of our team will gather on the lower western terrace of the United States Capitol Building in Washington, D.C. for this nationwide broadcast.
Support Faith & Liberty as we pray for our nation from Capitol Hill!
The National Day of Prayer is an annual day of observance held on the first Thursday of May, designated by the United States Congress, when people are asked "to turn to God in prayer and meditation." The president is required by law (36 U.S.C. § 119) to sign a proclamation each year, encouraging all Americans to pray on this day.
While most of the events surrounding the National Day of Prayer Observance have been cancelled because of the pandemic, we will be on Capitol Hill with spiritual and congressional leaders to seek God for healing, protection, guidance, and spiritual awakening during these difficult days. We have a permit to meet and will follow recommended CDC guidelines as we bring you one hour of fervent prayer right from our nation's capital.
JOIN US on Facebook as we pray for the administration, members of Congress, our judiciary, and for our nation!
In addition to praying with us today on this important National Day of Prayer, please stand with us through your generous financial investments in this unique prophetic outreach to our public policy makers.
To make an immediate gift to Faith & Liberty, please click here!

Remember, your immediate gift to Faith & Liberty is what makes it possible for us to continue daily our mission to bring the Word of God to bear on the hearts and minds of our public policy makers.
Every day, we do all we can to prophetically declare TRUTH to POWER! But that only happens because of your prayers and financial support.
Thank you for standing with us!
Peggy Nienaber, Vice-President
Mat Staver, Chairman
Rev. Gregory Cox, Lead Missionary