Kansas City, Missouri, officials are now requiring every church to submit a list of members and attendees along with their names, addresses and telephone numbers to city officials for tracking and surveillance purposes.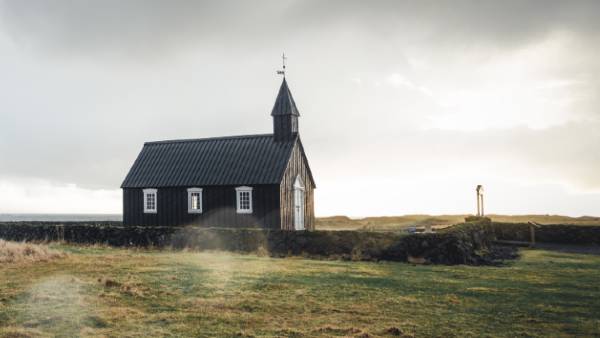 We are running out of adjectives to describe how completely insane the tyrannical abuses launched by state governors and local officials against pastors and churches are becoming. It is as if these leaders never bothered to so much as glance at the Constitution they swore to uphold and defend. They seem to be governing from some make-believe, dystopian viewpoint.
Yesterday, we heard about a Kansas City, Missouri, church whose local government is reaching new and terrifying heights in destroying our constitutional freedom. The Kansas City government is now DEMANDING that churches turn over membership lists, along with the names, telephone numbers and physical addresses of anyone who enters a church! This order also applies to all businesses.
The new order states that by recording names and contact information, the health department will be able "to more quickly trace, test, and isolate individuals who may have been exposed to COVID-19." Anyone who does not provide this information should be refused entrance!
The Germans did this very thing to Jews – collecting the names and locations of all known synagogue attendees - in the early days of the Nazi regime.
Never in our wildest dreams could we have imagined Nazi-like measures designed to surveil, track and spy upon what was once a FREE American people. Yet that is exactly what Kansas City's misguided government officials are now demanding.
Every day that passes during the COVID-19 panic seems to bring a new list of illegal and unconstitutional mandates issued by state and local politicians intent on ignoring their state laws, the U.S. Constitution, and the Department of Justice. Even the announcement that U.S. Attorney General William Barr will investigate and prosecute constitutional abuses has failed to stop the unbelievable overreach by these tyrannical officials.
We are at the brink of losing America as we know it, along with all the liberties our once-free people enjoyed.
Our President, Donald Trump, is doing his level best to bring the country out of the over-hyped, media-driven COVID panic. But some congressional and state level officials seem to be doing everything they can to thwart not only a recovery, but also the very foundations of our republic!
These attacks on our churches cannot stand. The backbone of our country relies on our constitutionally guaranteed ability to worship and serve our Lord and Savior Jesus Christ.
Lawsuits have already been filed in several states against governors who have illegally and unconstitutionally fomented the arrests of pastors and launched attacks on the liberties of congregants. We will stand with these pastors and churches in prayer and support even if they have to fight all the way to the Supreme Court. But we need YOUR help to defend freedom.
Please, donate today. Religious freedom is at stake.
Put on the whole armor of God, that ye may be able to stand against the wiles of the devil. For we wrestle not against flesh and blood, but against principalities, against powers, against the rulers of the darkness of this world, against spiritual wickedness in high places. Ephesians 6:11-12
In Christ,
Peggy Nienaber, Vice-President
Mat Staver, Chairman
Rev. Gregory Cox, Lead Missionary