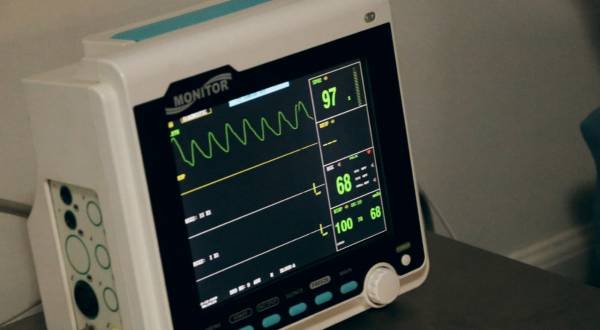 The "experts" were wrong. REALLY wrong.

The World Health Organization joined with others on Match 16 to predict 2.2 MILLION deaths by COVID-19 in America alone. The reality is that COVID-19 deaths in America are less than 1/2 of the deaths from the bad flu season in 2017.

There are major issues with how "experts" are cooking the books to reflect more COVID-19 fatalities than there are in reality. If someone dies from a cause other than the virus, but were exposed to the virus, they are still counted as a death "by" COVID-19. Last week, New York City admitted they added 3,700 people to the category of those killed by COVID-19, even though they had NO evidence.

Fake media stories, bad predictions, fraudulent statistics, and governors wanting to be dictators and rushing the to mics have brought us to today.

In just one month, we saw the loss of 22 MILLION jobs. Home construction collapsed 22% in March. The stock market and our economy are in a tailspin. Governors and mayors are playing tyrants.

Our nation is looking to President Trump for leadership. In keeping with the Constitution, the President is looking to the governors to exercise their powers, open their states and put America back to work again. The problem is that too many governors and mayors are acting like the Constitution doesn't exist. It is time to begin the process of systematically reopening America. And, it seems some government officials have lost their minds.

Now is the time to get involved and fight back.

From the beginning, our team at Faith & Liberty has raised questions about government overreach. You can now join with us in making your concerns known to the governors. Now is the time to stand up and send a message to these governors that We the People will not be silenced, sent home, arrested, and ignored. From the convenience of your home, send a fax to the desks of these governors to urge them to get America back to work!
Send a fax to our governors to demand they end the lockdown!

We rely 100% on your donations to bring you the real facts and give you a way to change the direction of our nation. Any donation you provide above the cost to send a fax will strengthen our staff's ability on Capitol Hill to represent you and change these damaging policies.
Donate today to empower us to push this momentum nationwide.
We also want to let you know about peaceful protests scheduled around our country.


Friday, April 24, 2020, at noon in Richmond VA
Civil Rights Monument, VA Capitol, 1000 Bank St, Richmond, VA
Friday, April 24, 2020 at 1 PM at Madison, WI
State Capitol Bldg., 100-172 W Washington Ave, Madison, WI
Monday, April 27, 2020 at 10 AM CDT, Nashville, TN
Tennessee State Capitol, 600 Charlotte Ave, Nashville TN

If you can, join these peaceful protests and help spread the word.
Now is the time to peacefully defend our freedom, before it's too late.
Your missionaries to Washington, DC,
Peggy Nienaber, Vice-President, Faith & Liberty
Mat Staver, Chairman
Rev. Gregory Cox, Lead Missionary, Faith & Liberty


P.S. We need to stand up for our constitutional liberties and our economy. Send a fax to our governors demanding they end the lockdown.
Finally, this has been a challenging time for many of our usual supporters and friends. If you can support Faith & Liberty with a donation of any size today, we would deeply appreciate your partnership with us now. God bless you.