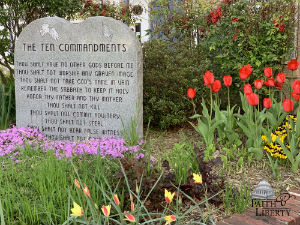 As your missionaries to Washington, DC, we are responsible for challenging our public policy makers with the truth. Last week we did just that when we signed, along with other national ministries, a letter to the Chairman and the Ranking Member of the House Subcommittee on Civil Rights and Human Services. BUT WE NEED YOUR HELP!
Let us explain. In that letter we spoke to the harm that will result if HR 5, the so-called 'Equality Act', becomes law in America. This terrible piece of legislation, in the words of the letter, "hinders quality health care, endangers the privacy and safety of women and girls, regulates free speech, severely undermines religious freedom, and threatens charitable nonprofits and the people they serve."
While people of faith have always been at the leading edge of social reformation, whether the abolition movement, suffrage, or the Civil Rights movement, HR 5 forces on society an adoption of a radical LGBTQ agenda that will impact every church, every Christian school or college, and every religious organization in America. As a 501(c)(3) we normally avoid focusing on legislation, but the 'Equality Act' directly threatens not only our mission, it threatens our very existence.
As stated in the letter, if HR 5 becomes law:
It will force health care providers to perform gender transition procedures that violate their best medical judgment as well as their deeply held religious beliefs.

It will endanger women and girls by opening restrooms, locker rooms, and shower facilities to biological males who identify as female.

It will halt advances in women's sports by allowing men who identify as women to compete against women in spite of their obvious physical advantages. As a result, these dysphoric men will be able to earn scholarships and other awards intended for women.

It halts the use of the Religious Freedom Restoration Act (RFRA) as a defense by Christian businesses against the forced participation in events, such as same-sex weddings, which fundamentally violate their convictions.

It will force religious schools and organizations to abandon their mission when it comes to hiring certain employees or having employee conduct standards.
Jonathan Alexandre, Director of Public Policy for Liberty Counsel Action, and Peggy Nienaber, Vice-President of Faith & Liberty, attended the Full Committee Hearing on HR 5, the 'Equality Act.'
And this is just the tip of the iceberg. This law will have devastating results on our nation. At Faith & Liberty, we are determined to fight this harmful legislation with everything we have in us. But we need your help! What can you do?
You can inform your pastor and church leaders about this dangerous legislation.

You can call your Representative and Senator and challenge them to oppose HR 5.

You can join us in prayer against this act which threatens the very soul of our nation.
And, you can make the most generous gift you can right now to Faith & Liberty to help us in our efforts to defeat HR 5.
If ever we needed your support, it is right now! Please let us hear from you!
Together we are making a difference in our nation. And, we remain,
Your missionaries to Washington, DC.
Peggy Nienaber, Vice-President
Mat Staver, Chairman
Greg Cox, Lead Missionary