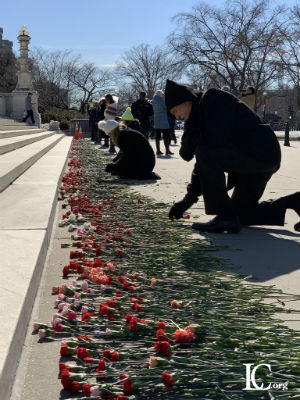 WASHINGTON, D.C. – Today, Liberty Counsel and Faith & Liberty reminded the Supreme Court of its infamous ruling in Roe V. Wade by laying 3,000 flowers at the steps to the High Court. That number of flowers signifies the average number of children killed every day by abortion. During the last 46 years, abortion has claimed more than 60 million lives. Today, we remember these precious children.
"A single flower is such a small way to remember a life that is snuffed out by abortion. Each flower represents a life that is destroyed every day by abortion. We must work to end abortion," said Mat Staver, Founder and Chairman of Liberty Counsel.
President Donald Trump sent a letter to Speaker of the House Nancy Pelosi about his intent to protect life. The President promised to "veto any legislation that weakens current pro-life Federal policies and laws." He also wrote "Our nation was founded on the belief that every human being has rights dignity and matchless value. Every child should be welcomed into life and protected in law." Read this powerful letter.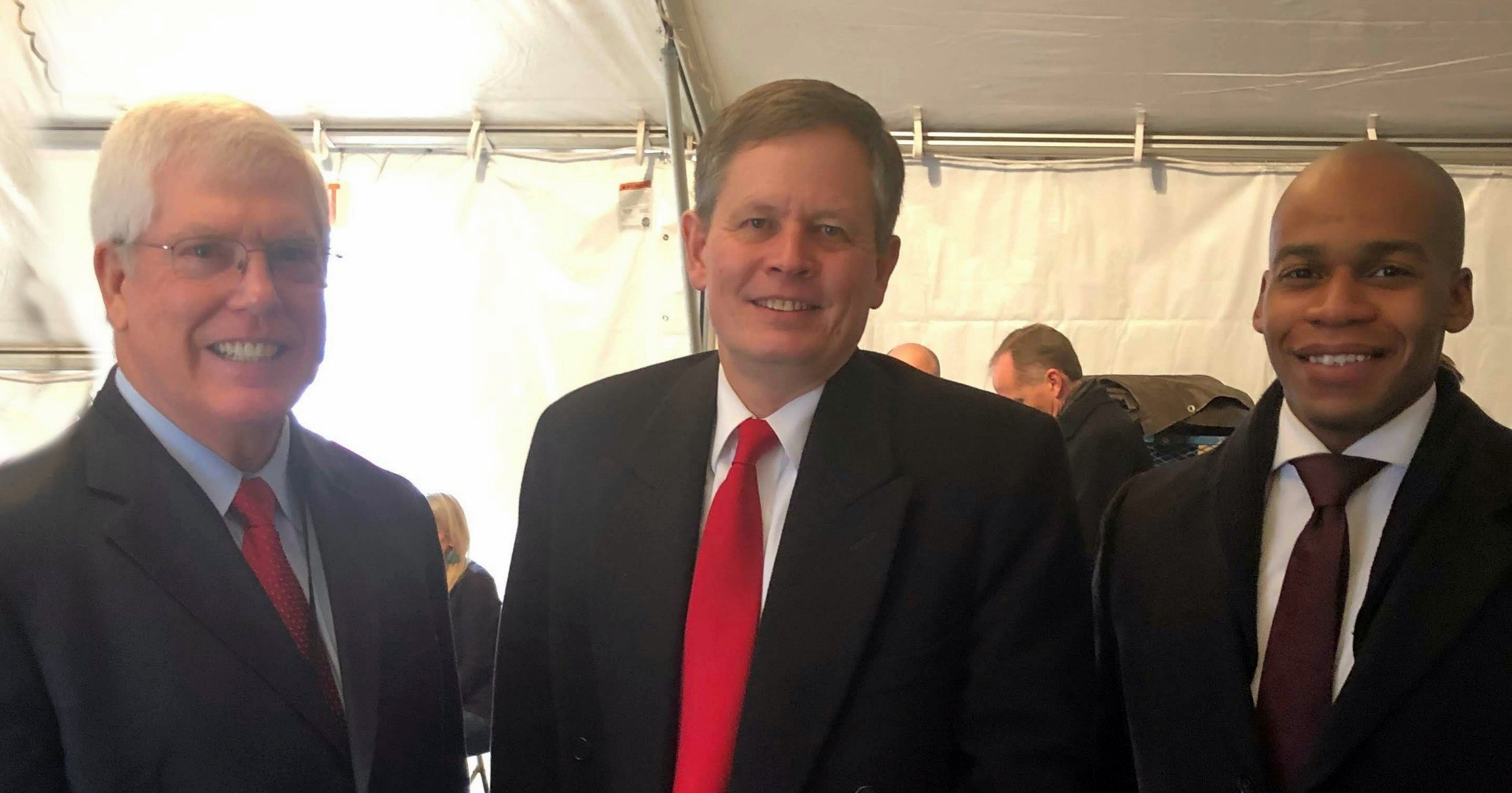 For the first time ever in the history of the U.S. Senate, Sen. Steve Daines (R- MT) created a Pro-Life Caucus. The caucus will focus on passing pro-life laws.
Photo (L to R) Mat Staver, Sen. Steve Daines, and Jonathan Alexandre.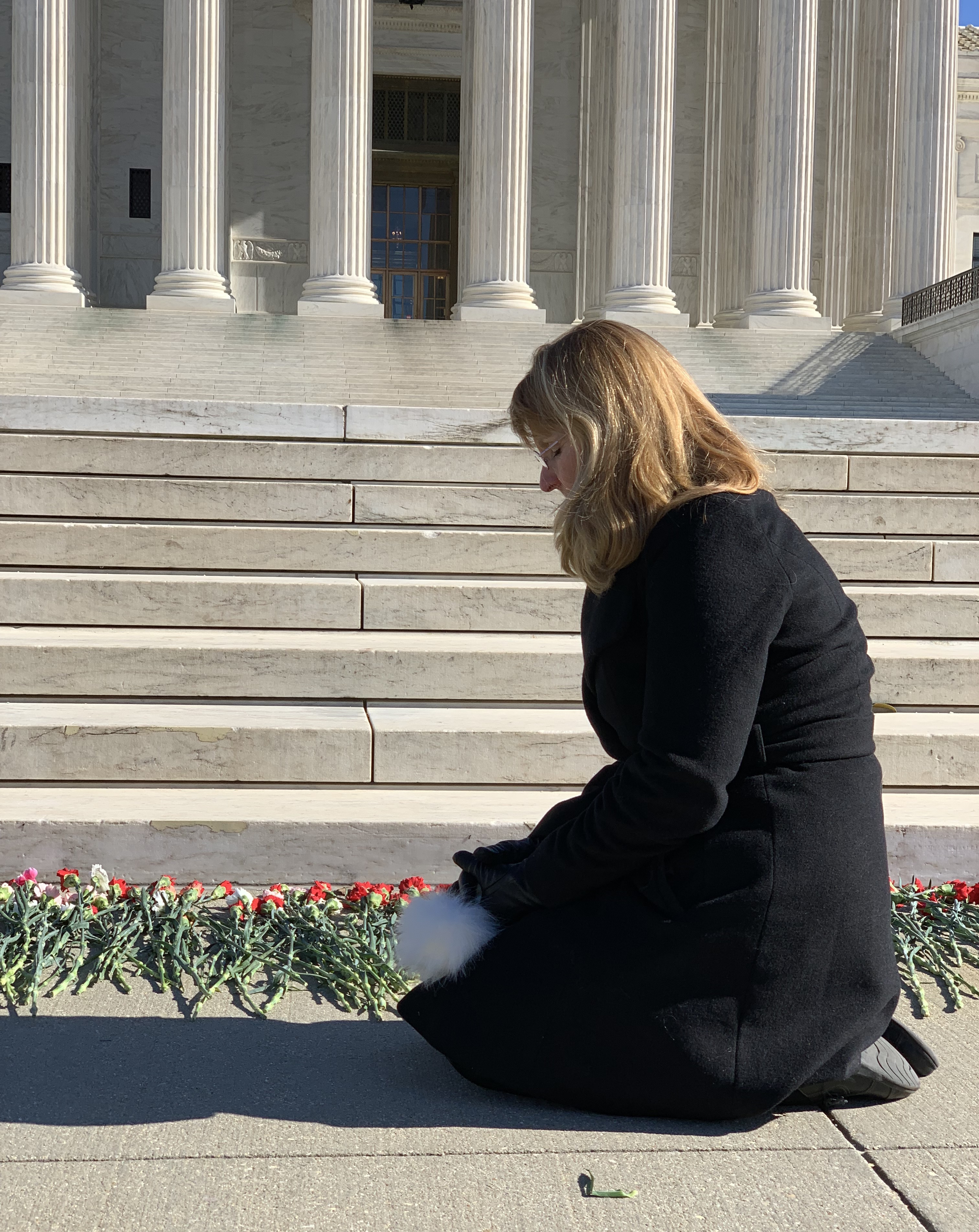 Peggy Nienaber, Vice President of Faith & Liberty.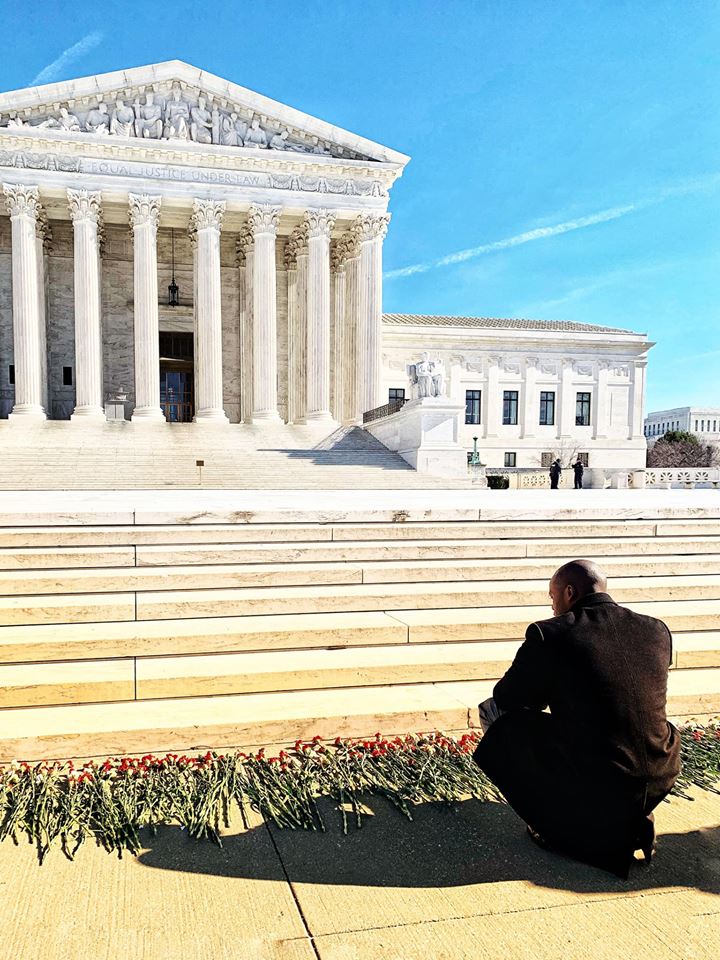 Jonathan Alexandre, Director of Public Policy for Liberty Counsel.