Monday, the Federal Election Commission (FEC) launched its new database to keep dossiers on religious people who request any exemptions. But it doesn't stop there.
We'll explain below how this means a pastor, priest or rabbi can have their details included in this federal database simply for providing spiritual guidance to one or more people who "participate in FEC programs or activities" and request an exemption.
This has got to stop! There is a bill in Congress and an open comment period to block these tracking databases. Act now to make sure your name is included before the first deadline. Send your faxes to as many of our options as possible demanding they block these databases. — Your Faith & Liberty team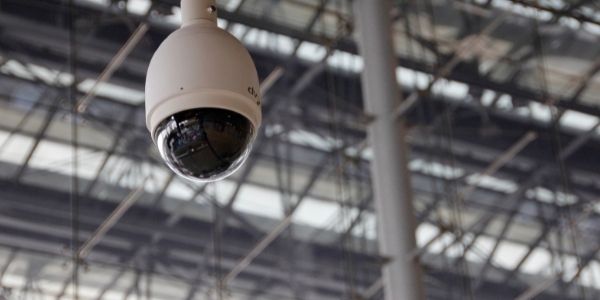 The FEC is one of 55 agencies across our federal government that is launching a new database tracking religious employees and those who request exemptions.
Just this week, the FEC started creating entire dossiers on religious individuals. To this end, this federal department will be gathering and recording all the following on each person:
"Forms, correspondence, records of oral conversations, and supporting notes and documentation associated with an informal dispute resolution or appeal processes … "
Shockingly, the FEC plans to keep in people's files "Information [that] is obtained … directly or indirectly from an individual's religious or spiritual advisors or institutions."
This means if a member of the clergy writes a letter vouching and/or supporting the sincere religious belief of an employee or a participant in one of FEC's activities, that letter will be permanently stored in its government database. Or if a visitor to the FEC mentions in passing what church they attend, this information also can become part of the agency's electronic files.
We need to stop this immediately. There is a bill in Congress, and a few comment periods are still open. We have a small window to block these invasive databases. Send a clear message to Congress and these departments with your urgent faxes demanding they stop these databases.
What is meant by information obtained "directly or indirectly from an individual's religious or spiritual advisors or institutions"? (emphasis added)
This obviously covers a letter written by the clergy or the publicly stated doctrine of the religious organization. But could it also include an FEC investigator visiting a religious service or interviewing members of a religious body? Does this include sermons, messages and writings of the clergy or religious group?
If a federal agent believes there is any "potential violation of law," the agent may share that with any "federal, state, local, foreign, or tribal" governments so the individual can be prosecuted.
This new rule allows for permanent storage in the National Archives of whatever information is gathered about the individual and religious activities.
This sounds like something straight out of Mao's Communist China or Stalin's USSR, but we assure you that as of this week, this is happening right here in America.
We cannot allow these databases to exist. The language in these new rules is an incredible invasion of our privacy. We must fight back for the protection of pastors and other clergy and every person of faith in America. Tell Congress and these federal departments and agencies to erase the databases.
The FEC announced this rule change—just 72 hours after Christmas. It was intentionally announced the most popular week for Americans to take a vacation. It was exactly at this moment that the FEC tried to slip this change through undetected.
If the FEC was trying to bury it, it worked. On the government's official page, regulations.gov, it had less than 100 page views even after the comment period closed.
Most people have no idea the plans radicals in our government have for us. It is critical that those of us who do know stop these databases.
The list of federal branches creating these databases is extensive. But more importantly, some in Congress recognize this threat and are fighting against it.
Additional members of Congress have recently co-sponsored the "Religious Freedom Over Mandates Act" (HR 6502), but we need a much higher number of legislators to pass this bill.
Congress has the authority to end these databases. Send your faxes right away. These departments and members of Congress must act now.
Your support is invaluable. Give today through our Challenge Grant that will DOUBLE the impact through your monthly recurring gift or one-time donation.

Help us spread the word by forwarding this email to likeminded friends.
Your missionaries to Washington, D.C.,
Peggy Nienaber, Vice President
Mat Staver, Chairman
Rev. Gregory Cox, Lead Missionary
P.S. Sign this petition to be delivered to these leaders at critical moments in this fight against a "religious" database.

Sources:
Norman, Ralph. 2022. "H.R.6502 - 117th Congress (2021-2022): Religious Freedom over Mandates Act." Congress.gov. January 25, 2022. Congress.gov/bill/117th-congress/house-bill/6502.
"Privacy Act of 1974; System of Records." Federal Register: Federal Election Commission. December 28, 2021. Federalregister.gov/documents/2021/12/28/2021-28222/privacy-act-of-1974-new-system-of-records.
"Will Christians Be Singled Out?" Liberty Counsel. January 13, 2022. LC.org/full-article/0113will-christians-be-singled-out.