The U.S. House has passed a horrible bill that attacks marriage (HR 8404), and the U.S. Senate is rushing to have a full vote on it ASAP.


Not only does this bill push same-sex marriage by law into every state, but it also overrides states' rights. It brings the full weight of the federal Attorney General's office in to file suit.
And there are no religious exemptions included in this law.
Senate Majority Leader Chuck Schumer (D-NY) just did a Rule 14 procedure that bypasses all Senate committees and pushes this bill directly to the Senate floor for a full vote.
The Senate is our only chance to stop this bill. Choose below who you want to get your urgent fax message.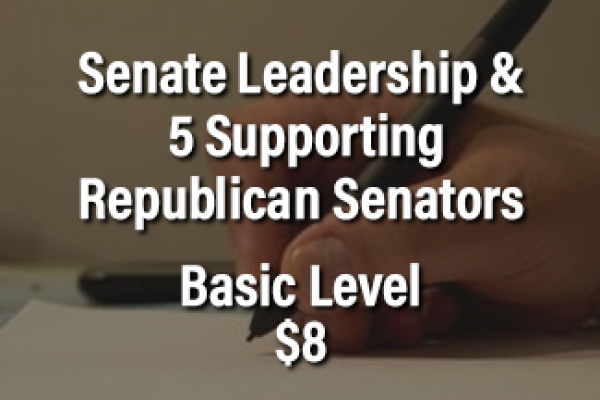 Basic Level $8
Fax Senate leadership and five Republicans supporting this bill for $8.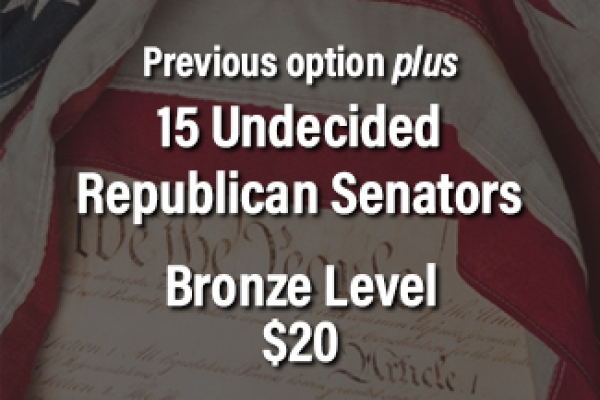 Bronze Level $20
Fax the previous option plus 15 undecided Republican senators for $20.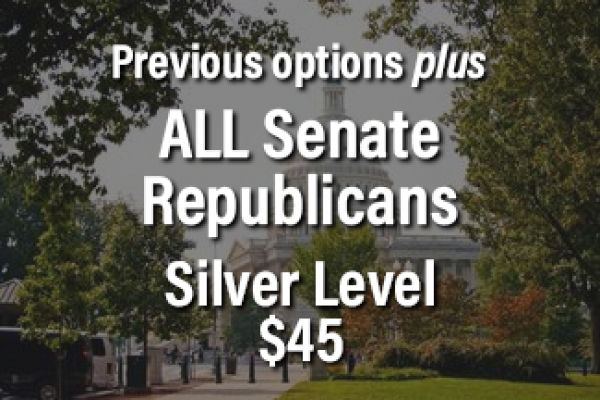 Silver Level $45
Fax the previous options plus ALL Senate Republicans for $45.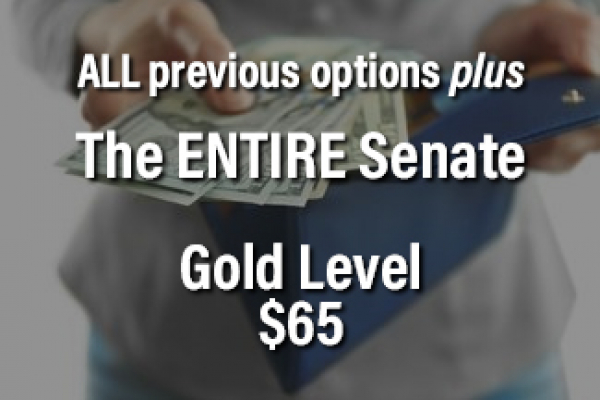 Gold Level $65
Fax ALL previous options plus the ENTIRE Senate for $65.
Faxes will be delivered shortly after donation is made. Any amount you give above the cost to send a fax supports our organization. If you prefer to sign a petition, select here.


---

Dear Senator,
I am deeply concerned about the "Respect for Marriage Act." I believe this is a political stunt with devastating consequences. As it is written, if just one state allowed incestuous marriage (e.g., between a father and daughter or mother and son), this bill would force all 49 states to recognize and respect that "marriage."
Also, if only one state allowed child brides, this same bill would force the other 49 states to immediately honor those as well! This is a Pandora's Box. This bill goes far beyond just a "repeal" of the Defense of Marriage Act. Instead, it will force every state under the threat of law to recognize any and all marriages. One state can dictate the policy for the entire nation.
This is a federal law enslaving all 49 states to the bad laws of just one state.


A healthy marriage is the foundation of society that teaches children how a man and a woman should interact and care for each other. But this bill will attack and destroy the foundation of our nation, which is critical to any society that cares for its long-term stability and health.
I urge you to vote against the so-called "Respect for Marriage Act."