Block Federal Abortion Bills!
After the leak of a draft majority opinion showing the United States Supreme Court's plan to overturn the abortion cases of Roe v. Wade and Planned Parenthood v. Casey, pro-abortion Senate Majority Leader Chuck Schumer (D-NY) pushed a federal bill to "legalize" abortion in all 50 states. Thankfully, it was blocked 49-51. But the pro-death party will stop at nothing to ensure the murder of innocent babies. More actions are expected to come.


Being on the verge of history where the Supreme Court will end its bloody chapter of abortion, we cannot allow Congress to continue the dreadful slaughter of innocent children.
Choose the best option below to tell Congress to BLOCK THIS BILL!
Any donation you give above the cost to send your faxes supports our staff on Capitol Hill to continue fighting this brutal battle.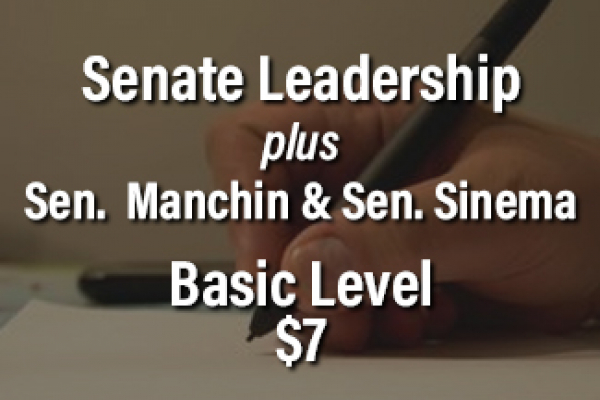 Basic $7
Fax Senate Leadership plus Sen. Manchin & Sen. Sinema for $7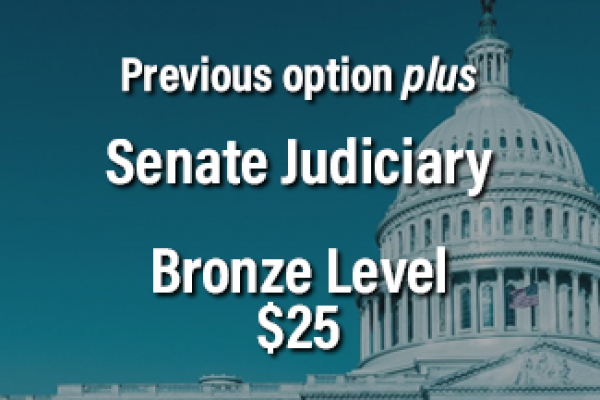 Bronze $25
Fax the previous option plus the Senate Judiciary Committee for $25.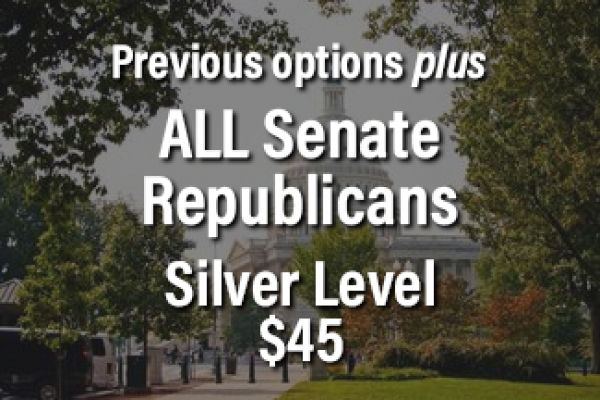 Silver $45
Fax the previous options plus ALL Senate Republicans for $45.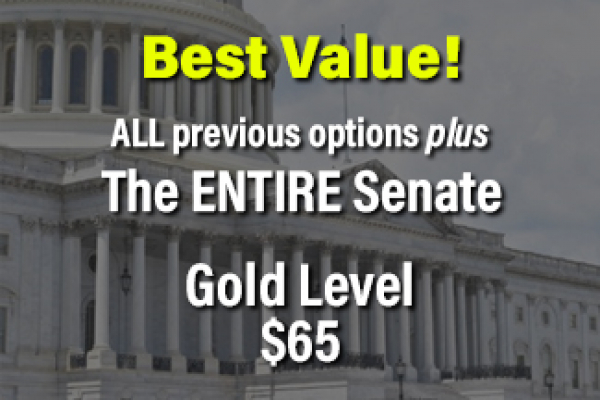 Gold $65
Fax all of the previous options plus the entire Senate for $65.


Faxes will be delivered shortly after donation is made. If you prefer to sign a petition, select here.
---

Dear Senator,
I urge you to firmly reject any efforts to break or weaken the filibuster in our U.S. Senate. This will lead to wild swings in legislation when opposing parties take power and harm our nation.


I oppose legislation that will "legalize" abortion and thereby force states to continue providing abortions against the will of the people and their elected representatives. I ask you to oppose and vote against any attempts to codify abortion into law.
Human life is precious at all ages.
At our nation's founding, the Declaration of Independence listed the first and thus the most important right as the right to life. When our Constitution was written, there was a strong, widespread common law against abortion, and that ban continued across several centuries until Roe v. Wade was decided in 1973.


Congress should take no action that would force states to continue the practice of abortion.


Sincerely,


(Your Name)